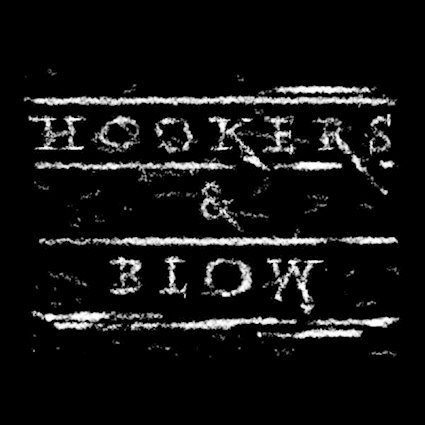 HOOKERS & BLOW
Led By Guns 'N' Roses Keyboardist, Dizzy Reed
Gets A Big Shout Out From Charlie Sheen!
Announces More Tour Dates
Hookers & Blow, the now legendary project formed by long time Guns 'n' Roses keyboardist Dizzy Reed and Quiet Riot guitarist Alex Grossi, recently announced a global merchandise and recording deal with the world's fastest growing independent record label Golden Robot Records for a 2019 release.
In addition to Reed and Grossi, Hookers & Blow's line up now includes Johnny Kelly (Type O Negative, Danzig), Robbie Crane (Black Star Riders) and Nadja Reed.
With news of the bands signing to Golden Robot Records, the one and only Charlie Sheen sent the band a big shout out, wished them well, and of course, wanted All Access next time they play in town!
Alex Grossi from the band comments: "There are very few people that keep it as fucking real as Charlie Sheen, or us"
'"Charlie Sheen love him or hate him  He is polarising to say the least , and what a buzz it is to have him support the band  Cant wait to see him and the show wearing a HNB tshirt!" Mark Alexander-Erber – Golden Robot Records
HOOKERS & BLOW LATEST TOUR DATES
Thursday, June 6: Art Theater – Hobart, IN
Friday, June 7: Twisted Spoke Saloon – Peoria, IL
Saturday, June 8: The Looney Bin – Bradley, IL
Sunday, June 9: HVAC Pub – Chicago, IL
Hookers & Blow have tapped producer/engineer Alistair James for their new album. Alistair recently worked with Joe Perry and Johnny Depp on the newest Hollywood Vampires album.
Over the course of the past 15 years Hookers & Blow's members have included Todd Kerns(Slash), Chip Z'nuff (Enuff Z' Nuff), Mike Dupke (WASP), Scott Griffin (LA Guns) and Don Jamieson of VH1's  "That Metal Show" among others.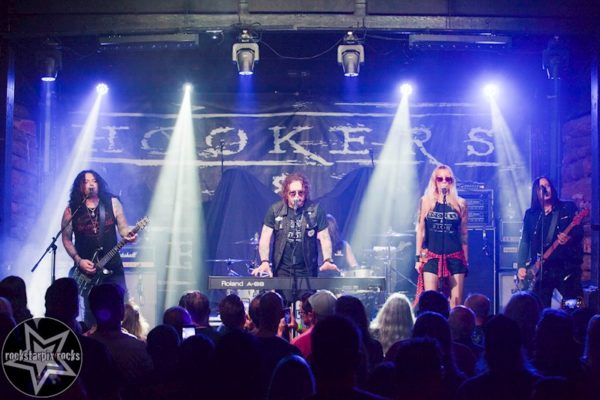 Follow Hookers & Blow