Born From Pain are a Dutch hardcore/punk band releasing this, their eighth full length album. Formed way back in 1997 and known for their energetic shows, the band have toured far and wide in such countries as America, Mexico, Japan and Europe. In their time they have also supported such bands as Soulfly and Slayer.
So it's no surprise to say that these guys have been around the block and to do that, you have to be good. Album opener 'Glück Auf'  is a short instrumental masterpiece that crosses between Anthrax and Slayer. The first thing to hit you is the production. I love the clarity and the way only one speaker is used when there's a break in the beat. It gives you a new perspective and that 'LIVE'  feel.
'Antitown'  is another stomper. It has one of those Billybio chanting choruses which always go down well live. 'New Beginnings'   is like something from Slayer's 'Divine Intervention'  album from 1994. Wow! 1994, really?? It's full on relentless throughout and Chris Robinson from TRC makes a guest appearance. 'True Love'  gives us a proper thumping chorus and adds atmosphere with it's lazy head-nodding verse. There's some nice guitaring in this too. Check out the video-link above.
'End Of The Line'  and 'Live Forever'  give us more of this great formula. The latter giving us a more 1990's era feel with it's heavier riffing and catchy chorus will which have everyone chanting again. Freddy Cricien of Madball enters the fray for 'Bombs Away'.  Another thumping underground track. 'City Nights'  has a more of a rap feel to it, but there's nothing in any of these songs on this album to dislike, and the fact that these guys are renowned for their lively and frantic live shows becomes more understandable as the album goes on. I need to catch these guys live.
I have to say 'Suffocate'  has to be one of the best tracks on this album. Not because of the relentless double bass drumming that adds so much intensity to the track, but because it's a statement, musically and lyrically as it touches on self doubt. The album closes with 'Rebirth'  ,'Unstoppable'  and 'Marching To the Beat Of Death'.  All more of the same face-fisting energy and power. 'Rebirth'  has a lovely tuned down intro. Always welcome here.
I have to say this is a scintillating album and I'm surprised how much I've enjoyed it. Another branch to the ever growing tree. Buy it.
Track Listing: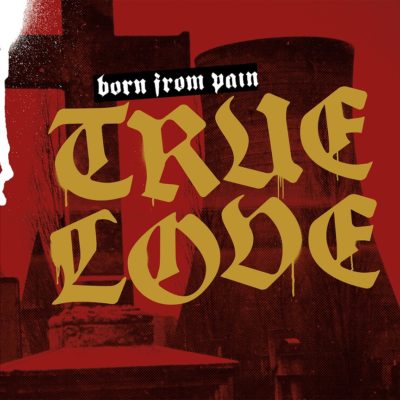 1 – Glück Auf
2 – Antitown
3 – New Beginnings
4 – True Love
5 – End Of The Line
6 – Live Forever
7 – Bombs Away
8 – City Nights
9 – Suffocate
10 – Rebirth
11 – Unstoppable
12 – Marching To The Beat Of Death
Line-up:
Rob Franssen – Vocals  /  Serve Olieslagers – Guitars  /  Dominik Stammen – Guitars
Tommie Gawallek – Bass  /  Man Van Winkelhof – Drums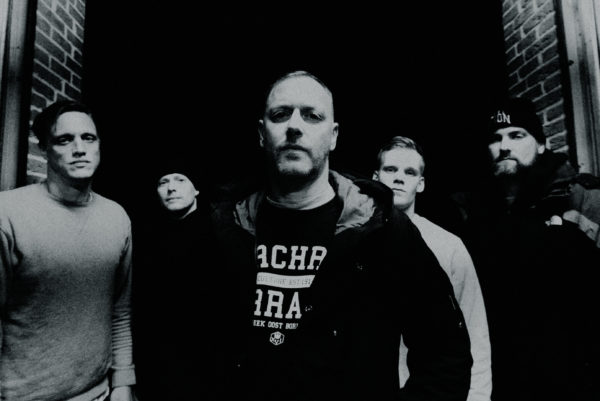 Links:   Official Website   Facebook   Bandcamp   Spotify   iTunes   Beatdown Hardwear Records
Release date: 15/02/19. Length: 32:47. This is a cracking album of underground Hardcore/Punk/Thrash. An album worthy to be in anyone's collection.
£9.99 (Download)

editor rating