Black Void's "Antithesis" is a cocktail of Norwegian black metal luminaries…
Featuring members of Solefald, Borknagar, and Ihsahn's backing band, I was expecting this to be a very tasty musical cocktail. Instead, I got that glass you have to drink in the drinking game where everyone puts a bit of something in including a raw egg, and I'm the poor bugger who has to drink it.
With the press blurb saying this is a "Nihilistic aggression and desperation in the form of music" I was expecting something really nasty, cold, and sinister. Instead we get a lukewarm chamber pot full of tired sounding blackened punk, that is further watered down by AOR friendly clean vocal parts.
Even the addition of Taake's Hoest on "Death to Morality", and Rotting Christ's Sakis Tolis on "Dadaist Disgust" could lift my head out of the metaphysical music toilet my brain was throwing up into. I was expecting great things of this, and I'm being perfectly honest in saying this is one of the worst things I've ever reviewed, and I've done a lot. The cover art is nice though…
In short, avoid this at all costs, unless you are so "Kvlt" that masochism is your thing.
Track Listing
01 – Void
02 – Reject Everything
03 – Death To Morality (featuring Hoest of Taake)
04 – Tenebrism of Life
05 – No Right, No Wrong
06 – It's Not Surgery, It's A Knife Fight
07 – Explode Into Nothingness
08 – Nihil
09 – Dadaist Disgust (featuring Sakis Tolis of Rotting Christ)
Links
https://www.nuclearblast.com/eu/band/tag/black-void
https://m.facebook.com/BlackWhiteVoid/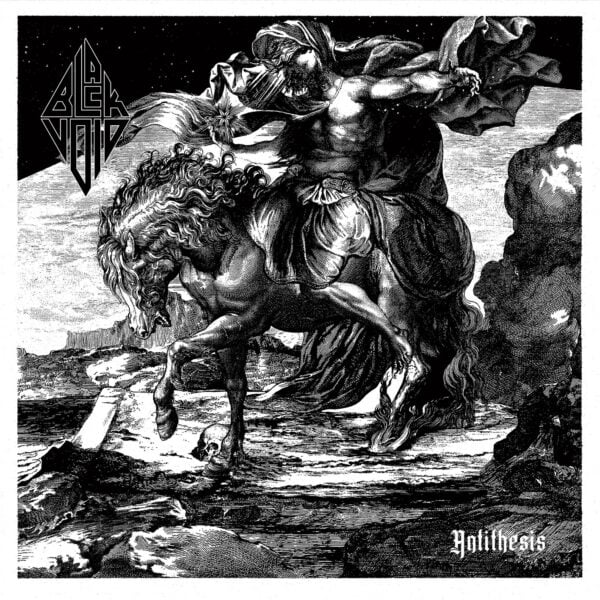 Avoid this at all costs, unless you are so "Kvlt" that masochism is your thing
CD 0 17.99 Euros. Vinyl 24.99 Euros

editor rating