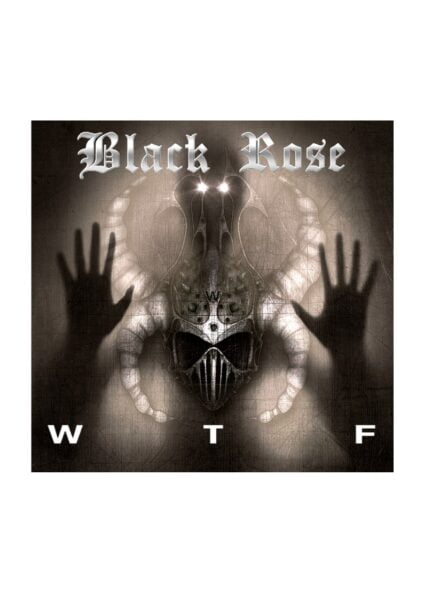 Welcome back to one of my favourite genres of music, the NWOBHM (New Wave Of British Heavy Metal) or as metal guru Geoff Barton recently quoted NENWOBHM (North East New Wave Of British Heavy Metal), such was the plethora of talent coming from that era that include Teeside based band Black Rose formed in 1980 and have just released their brand new album WTF via Pure Steel Records.
These twelve songs roar from Covid-19 frustration as aptly titled album opener 'Crazy Mental Bad' is a raging slab of midpaced thrash metal. Abrasive riffing makes for an early album highlight as kick drum overload propels it along on an unrelenting groove towards a fretboard melting outro solo.
'Devils Candy' is a far from sweet song as this hefty headbanger rumbles along on air guitar heaven grooves and a paint stripping lead vocal.
'WTF' needs no explanation as this major rager is sure to fire up any pit. A broken glass gargled vocal adds more venom to this gnarly grinder and roaring out the choruses is mandatory, ok?
'Pain' is catchier than an STD with grooves that make it a romper stomper to raise the heavy metal horns aloft and the metal boundaries are pushed by a gargantuan riffed midsection and kick drum driven outro.
'Innocence' is a metronomic pound of Godzilla stomped fury and a metal whirlwind of cascading guitar solos to up the heaviness ante.
'Detonator' lives up to its title as an explosive shockwave is a master blaster of sonic mayhem.
'Under My Skin' of course is not a Frank Sinatra cover but a thrashtastic ear shredding pounder of epic proportions.
Another ear mangling midpaced thrasher sees 'Twist The Knife' thrust with power and precision as a laid back midway melodic solo heads off into a cataclysmic outro.
'Tattoos And Lipstick' is a feisty slice of sleaze that oozes a wham bam thank you maam groove backed by close to the knuckle lyrics.
Staccato rhythms snap and snarl throughout 'Never Take Me Alive' for a masterclass of melodic rock but is still heavy enough to keep the air guitarists happy.
'Broken' is a bonafide stadium filler of an encore to end all encores as earworm riffs and sugar coated vocals swoop and soar to the heavens until it closes on whammy bar fury.
One last assault comes from 'Armageddon' for an end of the World turbocharger to have you running for the nearest fallout shelter such is the power of its thrilling thrash metal assault and ends on a chilling air raid siren.
Band links are here :- https://www.facebook.com/Black-Rose-UK-342204575811420 I https://www.youtube.com/channel/UCWSaszlq_dH0fDHpPwYoNgg I https://www.puresteel-records.com/
WTF album track listing :-
Crazy Mental Bad.
Devils Candy.
WTF.
Pain.
Innocence.
Detonator.
Under My Skin.
Twist The Knife.
Tattoos And Lipstick.
Never Take Me Alive.
Broken.
Armageddon.
Black Rose band line up :-
Steve Bardsley – Lead Vocals/Guitar.
Kenny Nicholson – Lead Guitar.
Kiko Rivers – Bass Guitar/Backing Vocals.
Paul Fowler – Drums.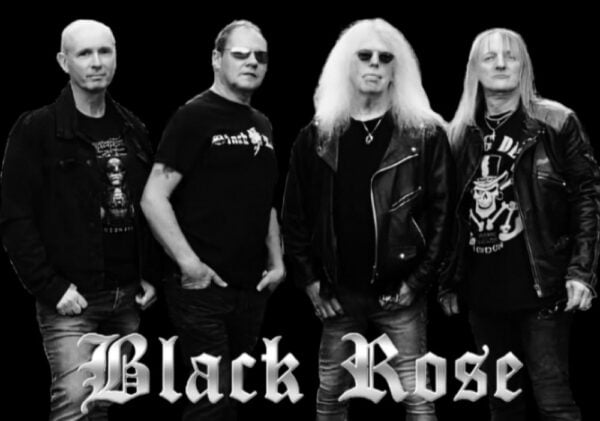 Black Rose return with a blooming new album WTF recently released via Pure Steel Records. Crank it up!