Black Lakes have shared a video for their single 'Avarice', taken from their album For All We've Left Behind released earlier this year. The South Wales-based alt-metal outfit is not shy of social commentary, and 'Avarice' firmly brings forward this political side of the band, as frontman Will Preston sings the mantra "We can't eat money, we can't breathe money" while the band close off the song in chaotic fashion.
Frontman Will comments: "The definition for the word avarice is "extreme greed for wealth or material gain". This is something we all see in our day-to-day lives, and a concept that many of us struggle to both accept, and live with the consequences of. The song tackles the concept that as a species, we will only realise the error of our ways when it's far too late. It is only when the last tree has been felled, the last fish caught and the last river run dry that we will seemingly realise that for all our time, sweat and effort spent chasing material gain, we cannot eat, breathe or live on money.."
Black Lakes create a sound which deliberately blurs the boundaries between hard rock and alternative metal, drawing on a wide range of influences from across both scenes. Their debut album For All We've Left Behind was recorded in the Welsh capital with premier hard rock and metal producer Romesh Dodangoda. Their previous single 'Fragments' was picked up across national radio including Kerrang! and the BBC. Despite the impact of the pandemic, the band grew from strength to strength, having been named both a Great Music Stories 'Band of the Year 2021', and 'Live Band of the Year', a critically acclaimed redux set released exclusively for the Spirit of Wildfire festival and making the final of the Hard Rock Hell – Highway to Hell competition at the O2 Academy. 
Having successfully completed their gofundme campaign to support it, their highly anticipated debut album 'For All We've Left Behind' was released on 22nd February 2022. The band has been touring extensively in its support this year.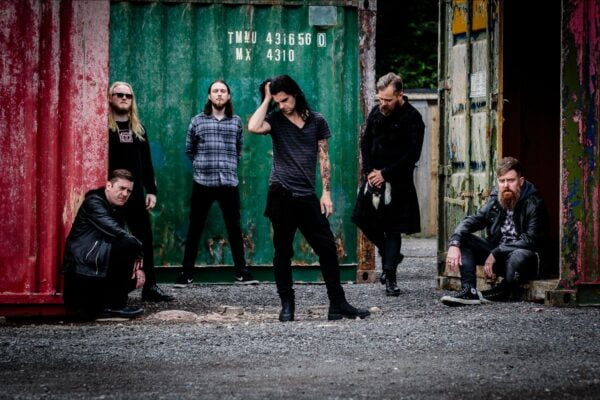 Black Lakes are:
Will Preston – Lead vocals
Dylan Burris– Lead guitar
Scott Bradshaw – Guitar, vocals
James Rowlands – Guitar, vocals
Lee Harris – Bass guitar
Dafydd Fuller – Drums, vocals
For more:
www.blacklakes.com
facebook.com/Blacklakes
instagram.com/blacklakes.uk/
twitter.com/blacklakesuk