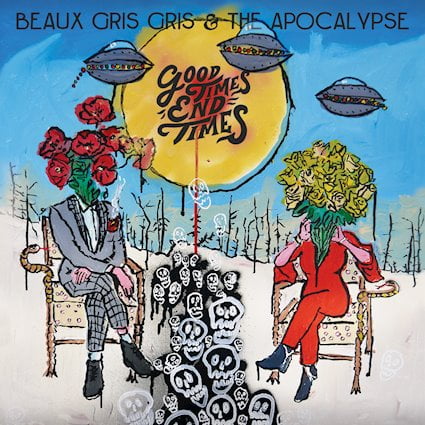 Every once in a while whilst reviewing, a band comes along and completely knocks you off your feet and the latest addition to the list is the wonderful Orange County, California based Beaux Gris Gris And The Apocalypse who have just released their sophomore album Good Times End Times via Grow Vision Music/Devil Hills Entertainment.
Any of the eight songs here could vie to be the Eighth Wonder of the World as the album opens up with the first single taken from it 'Fill Me Up'. It grabs you from the off with off kilter drum patterns, sinewy guitar lines and a soothing lead vocal. Snappy snare drums bite your ankles as a guitar solo is fretboard melting, followed by a full on band outro.
The sugar sweet vocals of 'Bungalow Paradise' entice as do keyboards over a reggae tinged beat that's smile inducing. It's a beautiful song to blow the clouds away.
A shimmering shuffle gently edges 'Alone' along that's so laid back it could be horizontal as it breezes along without a care in the World for four heavenly minutes.
A real six minute mindfuck of psychedelia from 'Trouble Is Coming' is crazy percussion, kooky keys, a guitar solo that Frank Zappa would be proud of but the spotlight is stolen by a schizophrenic lead vocal.
'Is This The Blues' is a tantalizing toe tapper packed with more crazy percussion bringing to mind Talking Heads at their weirdest. A mainly spoken word vocal adds gnarly edges to off the wall guitar freakouts.
Martha And The Vandellas anyone? This is what I was getting from this lovely slice of Motown magic throughout 'Gris Gris'. Vocals flew through my headphones like honeybees on a musical mission. Those snares snap harder towards barroom boogie piano as all Hell breaks loose when a brass backed over the top guitar solo takes the plaudits.
Summers almost here so get in the car, wind the windows down, crank up the stereo and watch heads turn for 'Watching The World Fall Down' as the sumptuous melodies tear up the tarmac.
Final track 'Lucid' arrives far too soon with a vocal so frail it could fall apart at anytime. A midway guitar solo is just as fragile as every note is precisely picked to perfection. Bass lines pick up the pace and a lilting piano give an orchestral touch towards an operatic outro. Devastating, truly devastating!
Album purchase links and band links are here :- https://www.facebook.com/beauxgrisgris I https://www.beauxgrisgris.com/ I https://lnk.to/goodtimesendtimes I http://www.youtube.com/beauxgrisgris I https://www.instagram.com/beauxgrisgris/?fbclid=IwAR2kl5 I https://www.tiktok.com/@beauxgrisgris?fbclid=IwAR2DG8Z I https://twitter.com/beauxgrisgris?fbclid=IwAR I https://amazon.co.uk/Good-Times-End-Times-Beaux-Gris-Gris/dp/B09T9TZY3C/?tag=plane09-21
Good Times End Times album track listing :-
Fill Me Up.
Bungalow Paradise.
Alone.
Trouble Is Coming.
Is This The Blues.
Gris Gris.
Watching The World Fall Down.
Lucid.
Good Times End Times album personnel :-
Greta Valenti – Lead Vocals/Percussion/Melodies/Lyrics.
Robin Davey – Guitar/Bass Guitar/Additional Melodies/Lyrics.
Mark Barrett – Drums/Percussion.
Emma Jonson – Piano/Keyboards.
Stephen Mildwater – Additional Bass Guitar/Percussion/Keyboards/Acoustic Guitar.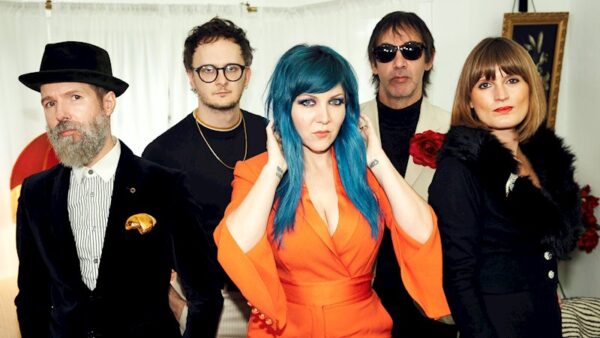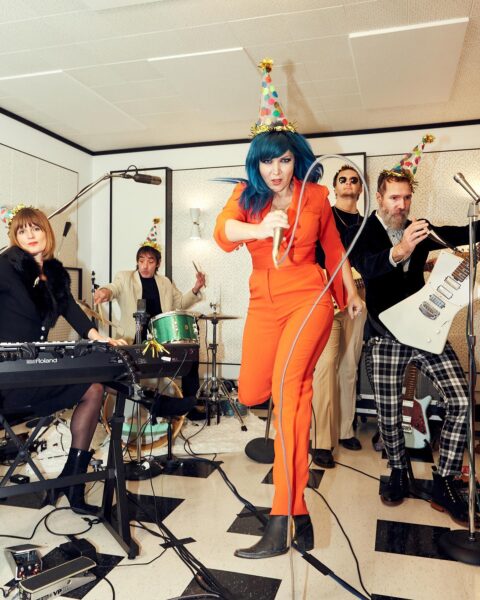 Agree with Beaux Gris Gris And The Apocalypse as the title of their brand new album is Good Times End Times.