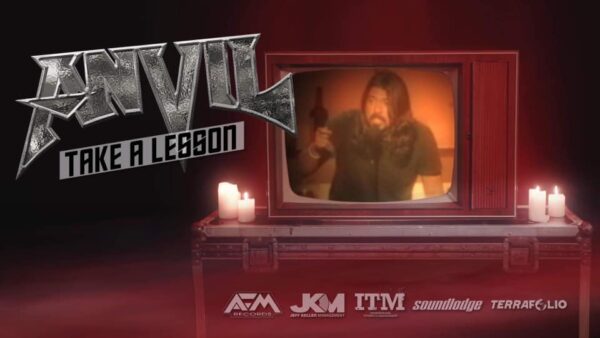 It's time to take a lesson off Lips from Anvil as they unleash 'Take A Lesson', the second single taken from their upcoming studio album Impact Is Imminent due to be released via AFM Records on May 20th 2022.
Formed in Toronto, Ontario 1978, if anyone can warn of the pitfalls of the music industry then it's this man as his lyrics show how they have defied the odds by overcoming countless setbacks and came out smiling due to sheer bloody mindedness for the will to succeed!
Musically Lips cranks out one of his trademark gonzo riffs that will have you headbanging from the start until the end of these fiery forged in fire five minutes, all pinned down by the watertight rhythm section of Robb Reiner on drums and bass guitar from Chris Robertson. Check out the single with the above video featuring a cameo from Dave Grohl.
Purchase links to 'Take A Lesson', pre-sale links to Impact Is Imminent and other band info are here :- https://shop.afm-records.de/anvil/?fbclid=IwAR3h8AAf607j576VrCPHHlrlBfVVnqyezoahxS5LYkfR4grYsZ7LeBBlNTQ Ihttps://bfan.link/take-a-lesson?fbclid=IwAR3MADDtq9B4faNPwxXaKBgdnxfYCI46msyqMXRFFKX30hi15d6bgG27kzc I https://www.facebook.com/anvilmetal I https://twitter.com/AnvilMetal666 I https://www.youtube.com/channel/UCG045iPvxKbI_NZmuB9q5Pw
Anvil band line up :-
Lips – Lead Vocals/Guitar.
Robb Reiner – Drums.
Chris Robertson – Bass Guitar/Backing Vocals.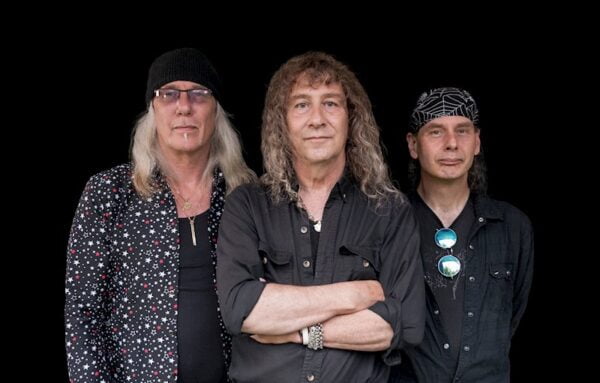 Do your heavy metal homework by taking a lesson from 'Take A Lesson', recently released single from the Impact Is Imminent album.