Acid Reign return with their first full length album in incredibly twenty nine years. Not since 'Obnoxious ' back in 1990 have the band given us the excitement of a new album hitting the shelves. Finally, it's here, and it spawns a sense of maturity immediately with the title track opener. A chugging build up just adds to the twenty nine year tension brooding inside. What I hear is unexpected. An instrumental boasting Metallica-esque dual guitar work, and beautifully done it is too.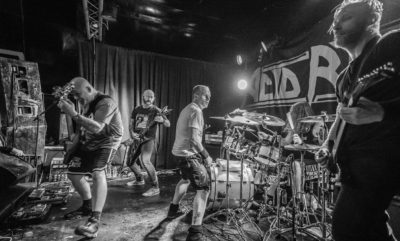 'The New Low ' is Acid Reign transformed from years ago into today. Imagine a black and white photo suddenly transformed into colour. That's 'The New Low '. A fast paced thrash anthem with a great chorus, punching it's weight superbly in this day and age of our beloved thrash. Production throughout the album is brilliant too and definitely worth a mention.
There's loads of similarities knocking about here. 'NewAgeNarcissist ' is a prime example of the 80's and 90's thrash era mixed into one with this new exciting breed of Acid reign offerings. The mid-section / guitar solo of this track demonstrates the structural perfection of this band as a unit. Tight, accurate, and bonding like a freshly opened tube of Loctite's finest. A brilliantly structured track and one that will please all of Acid Reign's loyal following. 'My Peace Of Hell ' follows in similar fashion with speed and structure. Love the guitar solo mid-section. Very early Helloween.
Now for the surprise of the album. A cover of Suzanne Vega's 'Blood Makes Noise '. Compared to the original, this is stunning. Geniously created. That is all. 'Sense Of Independence ' reminds me of the S.O.D / M.O.D era with a little Anthrax sprinkled on top (yes, I know both those groups were Anthrax side projects). This is thrash at it's best.
It's pretty safe to say song construction is flamboyant on this album. The mid sections are unthinkably superb. Just listen to 'Hardship '. We then reach 'Within The Woods '. An eight minute epical wonder-tale of eeriness and the closest thing to 'Motherly Love ' here. The ending is very similar to Metallica's 'To Live Is To Die '. Brilliant stuff.
'Ripped Apart ' allows Pete Dee to let us hear his beautiful bass sound in all it's glory, whilst album closer 'United Hates ' treats us to some stunning acoustic guitaring with unexpected riff changes. This intro is fantastic, it really is. When the song kicks in it's very similar to Anthrax's 'Caught in A Mosh ', vocally and pace-wise. A great end to an absolutely brilliant album.
Track Listing:
1 – T.A.O.E   2 – The New Low   3 – NewAgeNarcissist   4 – My Peace Of Hell   5 – Blood Makes Noise
6 – Sense Of Independence   7 – Hardship   8 – Within The Woods   9 – Ripped Apart   10 – United Hates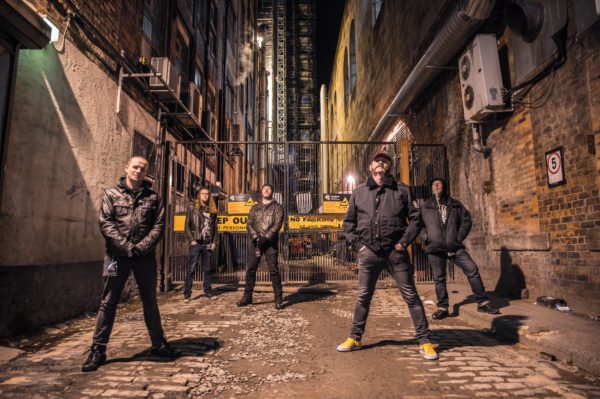 Line-up:
Howard 'H' Smith – Vocals   /   Cooky – Guitar   /   Paul Chanter – Guitar
Pete Dee – Bass   /   Marc Jackson – Drums
Links:
Release date: 27/09/19. Running length: 44mins 5secs. A Stunning return and an album not to be missed. Worth every penny.
£7.99 (D.load) / £9.99 (CD) £29.78 (Vinyl)

editor rating