COLOURS OF ONE return to the fold in emphatic style with the release of their hugely engrossing debut album, Vessels, which arrives on Friday 1st April. The popular South Wales alt-rockers have also just revealed a sumptuous new single and video for the track, Bones Of Hope , out now – https://youtu.be/9vZlGAwei-s .
Highly-regarded quartet COLOURS OF ONE have carved a name for themselves by dispatching sprawling alt-rock cuts framed by infectiously concise rhythms and gargantuan guitars. Composed of Michael Simmonds-Dickens (vocals, guitar), Lewis Morgan (bass), Miff Tuck (guitar), and Paul Jones (drums), the Welsh rockers have taken influence from the bastions of alternative rock such as: Pearl Jam, Jimmy Eat World, Biffy Clyro, and Smashing Pumpkins.
To date, COLOURS OF ONE have released a clutch of EPs and singles which have sparked glowing support from the likes of RockSound, Powerplay, and Classic Rock Magazine, as well as having multiple music videos playlisted by Kerrang! TV, and an endorsement with Blackstar Amps. The band have also built a steady live profile by frequently gracing the country's highways and byways, and touring the breadth of the UK sharing the stage with a raft of much-revered artists such as: Hands Like Houses, Jonah Matranga, and Moose Blood.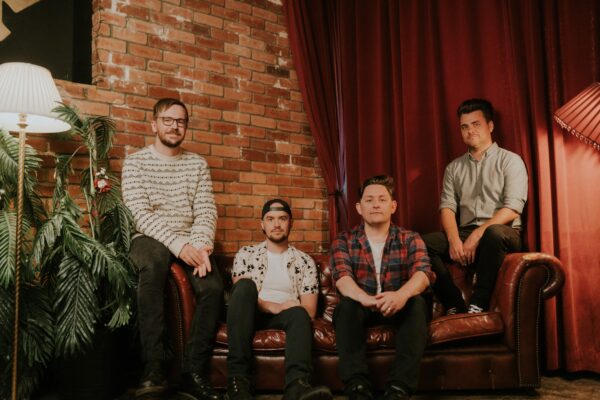 The Brit tunesmiths' eagerly awaited debut album, Vessels, is a deeply invigorating thirteen track collection of engaging earworms that are briming with expansive guitars, ultra-hooky passages and lyrics that explore personal loss, frustration and turmoil, meshed with piercing social commentary. Fiercely independent, the quartet set about recording Vessels in their own distinct way, hiring spaces such as Cardiff's Studio Toy and West-Wales' Sonic One Studios to track drums, whilst recording the rest of the instruments and vocals at home. Michael Simmonds-Dickens says. "We learned a lot in the process and pushed ourselves as musicians to make something we all feel incredibly pleased with."
The album represents the group's six-year struggle against the odds, as they battled the departure of two band members, living in different countries, studio break-ins, and numerous other setbacks. The record also exemplifies the foursome's dedication to their craft, and their commitment to each other. The band remark: "We have never felt stronger about a batch of songs we've written. We're very proud of the fact that we persevered through the adversity that we've experienced over the last few years".
'Vessels' track listing: 1 – Like Icarus Did, 2 – Crater's Lip, 3 – Eden, 4 – Nail In The Cause, 5 – Bones Of Hope, 6 – To The River, 7 – Stay Awake, 8 – Haunts, 9 – Things That Have Learned To Walk, 10 – Runaway, 11 – Control, 12 – Faithful, 13 – We Take Care Of Our Own.