Norwegian Symphonic Doom / Death Metal outfit Abyssic release their 2nd album 'High The Memory'. This follows on from 2016's 'A Winters Tale'. Abyssic consist of current and former members of such bands as Borknagar and Funeral to name but a few. These guys are taking Doom to a different level and this is evident in opener 'Adornation'. Full of atmosphere and intensity, this eight minute anthem flies by, such is the intensity of this track.
Title track 'High The Memory' begins like something out of a horror movie. This incredible 20 minute epic pulsates from every angle possible. It gives us atmosphere, feeling, depression, sadness, hope. Every chord keeps you hanging on by the skin of your teeth and you dare not let go. Makhashanah's vocals here are eerily stunning in every way possible. If ever you needed to be made aware of a band's diversity then this is it. We then walk into a beautiful mid-section, including piano, synth and guitar. Peaceful in every way. Each chord played is building up to something special. This is special, very special. Imagine a movie that has you on the edge of your seat. This is what Abyssic are doing to me now. There's no letting go. This amazing track is a journey, that's the only way I can describe it.
'Transition Consent' is more in your face from the outset, but still full of emotion and power. 'Where My Pain Lies' is another 20 minute belter. Another story. Another journey. This is sublime stuff. Creative, imaginative, pulsating and in a certain way, indescribable. 'Transition' needs to be heard to be respected.
The music within Abyssic gives us more than the lyrics do. The music speaks to us, talks to us. This album is a musical journey which a lot of people wont understand, and that's such a shame because the musicianship on show here is perfection.  Lets not forget that there's a whole bunch of us that aren't into the Death / Gore scene and I get that. But credit where it's due these guys deserve every ounce of praise they get. I love it.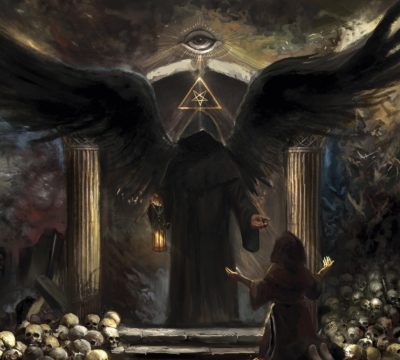 Track Listing:
1 – Adornation   2 – High the Memory
3 – Transition Consent   4 – Where My Pain Lies
5 – Dreams Become Flesh
Links:
Release date: 01/03/19. Brilliant in every way.