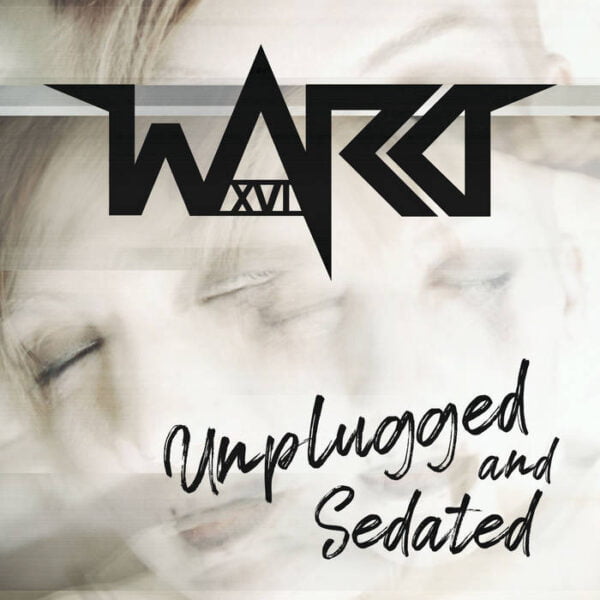 As somebody a lot wiser than me once proclaimed, "Music hath charms to soothe the savage beast". Point proven by the Unplugged And Sedated EP currently available by Preston based macabre metallers Ward XVI.
Throughout the pandemic in 2020 they managed to release the over the top studio album Metamorphosis reflected in my 5/5 review rating of it. An album launch was kicked into touch twice but they picked themselves up as lead singer Psychoberrie and guitarist Dr.Von Stottenstein made 4 acoustic videos, posting them weekly.
They proved so popular with the fans, or as we like to be called The Inmates Of Ward XVI that the EP evolved. 4 tracks are from Metamorphosis with an added bonus track not from the album.
I've always said that a good song is just as powerful acoustically than in full on mode and this eerie EP does just that as it opens with 'The Cradle Song'. A gently picked intro highlights the complexity of the guitar work as the doctor seems to be in another World. Psychoberrie delivers a pleading vocal like an ancient siren as the lyrics take on a whole new existence.
The intro to 'Burn The Witch' is spine tingling. Guitar lines enchant in a sort of laid back flamenco style. A first half sedate vocal muscles up towards a deft guitar solo as it ends like it's a final breath.
'Daisy Chains' is a hellish country and western like hoedown that had me smiling throughout but their dark humour is still potently portrayed here.
'Shadows' was my highlight of Metamorphosis and I wondered whether the duo could still whip up a storm like the full on tirade but fear not as my pulse raced right from the guitar intro as a quivering vocal is delivered like a eulogy as Psychoberrie howls out choruses of "Shadows, shadows, shadows, you're my only friend" like a clarion call as time seemed to stand still after the whispered outro.
Final song 'Ward XVI' is one last twist of the knife. Musically it's the most uplifting number here but those dark clouds are never too far away from the heart wrenching vocals.
Unplugged And Sedated EP track listing :-
The Cradle Song.
Burn The Witch.
Daisy Chains.
Shadows.
Ward XVI.
Band links :-
Devastating on all levels.