Having survived the plague year, YELLOWTOOTH will release its third album, The Burning Illusion, on Orchestrated Misery Recordings. Working with Year of Desolation/Prime Specimen guitarist/studio engineer John Hehman at Bang Studios, this first recording with new drummer Dave Dalton behind the skins has captured YELLOWTOOTH's unique brand of heavy metal, incorporating styles from doom and sludge to a sonic cacophony of speed metal. Still hidden in the band's songwriting are elements hinting at southern stoked riffs and rhythms, venturing into exciting new musical territory that needs to be heard in its entirety.
In the coming months YELLOWTOOTH plans on sporadic live performances to showcase Burning the Illusion, and to continue perfecting new material for an upcoming EP. When is that going to emerge from the aether? Good question…
BIO
The YELLOWTOOTH journey began in 2008 when bassist/vocalist Peter Clemens (Invasion, Skullview, Sea of Tranquillity) joined forces with Chronic Disorder's seasoned veterans Ed Kribs (drums) and Henry McGinnis (guitar/vocals), striking the new band's first notes in the basement of a home built in 1900. Thus begun an uncharted march to play their brand of sludge, doom, and heavy metal for the unsuspecting masses, only to have the reality of life step in and try to block their progress.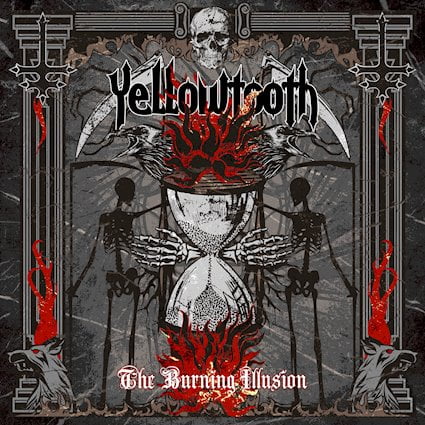 Taking influences from Orange Goblin, Clutch, Weedeater, COC, Xysma and Black Sabbath, by 2009 the trio conjured up a 4-song demo showcasing the band's potential. The following year, Yellowtooth unleashed the debut full-length album, Disgust, and roughly five years later churned out the second opus, Crushed by the Wheels of Progress, which showed a bit of progressiveness and some maturation.
In 2018, drummer Ed Kribs left the band and was replaced by Dave Dalton, a dedicated musician from Central Indiana who has spent time playing drums with Ratzkrieg, Legion, and Demons of Wrathica. A high caliber artist, Dave has elevated the band's sound and has become a vital piece of the machinery.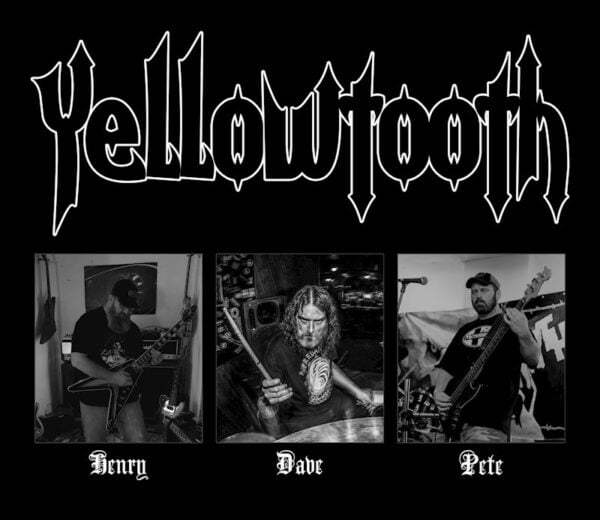 Line-up:
Peter Clemens – Bass/Vocals – Henry McGinnis – Guitar/VocalsDave Dalton – Percussion/Drums
https://yellowtooth.bandcamp.com/  |https://www.reverbnation.com/yellowtooth |https://www.facebook.com/Yellowtoothband |https://yellowtooth.stereokiller.com/ 
https://www.facebook.com/OrchestratedMiseryRecordings