We are up to the 19th announcement on the Wacken Advent calendar!
So far the bands that have been revealed are: Skid Row, Bring Me The Horizon, Excrementory Grindfucker, Crematory, Hammerfall, Steel Panther, Bülent Ceylan, Red Hot Chilli Pipers, Vogelfrey, Pampatut, The Vintage Caravan, Fleshgod Apocalypse, Saxon, August Burns Red, C.O.P. UK (Crimes of Passion), Godsized, Nailed To Obscurity, Chthonic, Saltatio Mortis, Bembers, Degradead, Lacrimas Profundere, Nachtgeschrei, Firkin and I.C.S. Vortex.
Door No. 18: Two Wacken veterans as new announcements!
Today we can present you another 2 bands in our X-Mas calendar.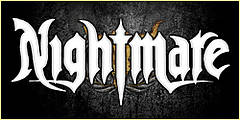 Nightmare
The French metal band Nightmare was founded in 1979 and called the attention of the labels during a support show for Def Leppard. In 1988, the band splitted up. But they successfully reunited in 1999 and now they will rock Wacken for the fourth time!
More aboout the band at Billing/Bands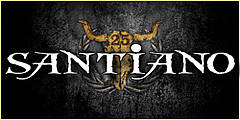 Santiano
Shanty rock from Germany: Santiano are still breaking records and after the celebrated shows at W:O:A 2012 and 2013, they will return for 2014 again!
More about the band at Billing/Bands
Door No. 19: Another Wacken debutant for the Anniversary!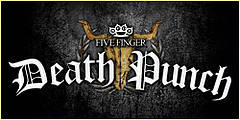 Behind door no. 19 we can present you another Wacken debutatn – Five Finger Death Punch!
The US American groove metal export Five Finger Death Punch was founded in 2005 and they sureley reached the top since then. Already the second album became a golden record in the USA and this year they have released their fourth Album, called The Wrong Side of Heaven and the Righteous Side of Hell.
By the way, it can be dangerous to take the band as a support act. They use to smash the tour headliner with their performances!
More about the band at Billing/Bands
Every night another door opens on the Advent Calendar releaving new bands for Wacken 2014 and raffle prizes at Metaltix.com.
More info:
Links:
https://www.facebook.com/WackenOpenAir.official