'Alien Milk', another strong single release from London based indie rock band Viscula is a captivating little earworm to say the least.
To these ears I was getting the quirkiness of John Otway or The Divine Comedy by its off the wall vibes. An almost deadpan vocal delivery from John Lazares flows over throbbing bass guitar and edgy guitar lines.
It threatens to burst into life at any time but doesn't stray far from its bubbling beats.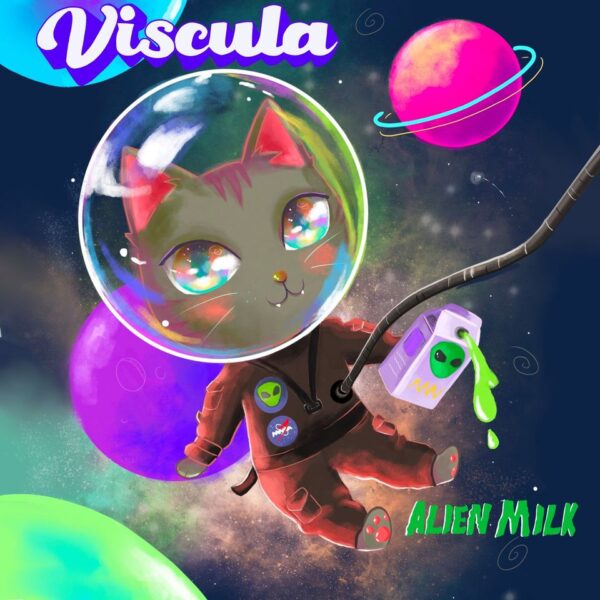 Viscula band line up :-
John Lazares – Guitar/lead vocals.
Vitaliy Malyshko – Guitar.
Lex Giggs – Bass guitar.
Band links can be found below.
Google Play – https://play.google.com/store/music/album/Viscula_Alien_Milk?id=Bf6tkgpgm3th54vh2xwr5yefo5e Amazon – https://www.amazon.com/Alien-Milk-Viscula/dp/B08FMK6CBJ Qobuz – https://www.qobuz.com/ie-en/album/alien-milk-viscula/ifcphkbioqxha Bandcamp – https://viscula1.bandcamp.com/track/alien-milk
Listen: Spotify – https://open.spotify.com/album/1RMKzta47Cl6u7aSklqust Deezer – https://www.deezer.com/en/track/1050603922 SoundCloud – https://soundcloud.com/visculaengland/alien-milk YouTube – https://youtu.be/VzKRUOVBEPQ
Catchier than a catchy thing!