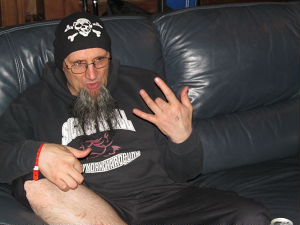 I had the pleasure of chatting with Coke Finlay, Virus's Vocalist/Lead guitarist after their storming set at Les-Fest 2 on Friday night.
Grab a drink or four, sit down, relax and get ready for an epic journey into the past as Coke talk about how the band started, what they got up to over the years, orginial thrash metal bands, old tour stories, skating, what the band are currently doing, their new EP, new album and lots more banter inbetween!
Links:
https://www.facebook.com/virusthrash
https://myspace.com/virusthrash
http://www.youtube.com/user/VIRUSthrash
.