Vanishing Kids has been an ever evolving artistic and musical journey since the early 2000's with core members and founder's Jason Hartman (Jex Thoth), and Nikki Drohomyreky on vocals. As kids of the 70s and 80s who grew up on metal, prog rock, krautrock, psych, punk and goth, they have managed to carve out a niche of their own for themselves.
The band's newest and most powerful culmination arose when Jason Hartman's childhood hero and mid-west metal, legend, Jerry Sofran (Lethal Heathen, Mirrored Image) joined in 2013.  Shortly thereafter, the hard-hitting, Hart Allan Miller (Wartorn, Deathwish, Tenement) on drums completed the lineup.
Being the first full length outing from Vanishing kids in over five years, 'Heavy Dreamer' is soaked in captivating shoegaze-y fuzz vaguely reminiscent of what My Bloody Valentine would sound like, had they grown up on a diet of psychedelic doom metal and occult rock.
Album opener 'Creation' blends Pink Floyd, early Cranberries and Radiohead into a mesmerising anthem that allows yourself to lie down, close your eyes, relax and be whisked away into a relaxing, floating journey. As does 'Heavy Dreamer', which sucks us back into that 1960 / 1970 psychedelic era. Nikki Drohomyreky's vocals on a par with Echo Belly's Sonya Madan giving us that deep, almost male-like punch. Beautiful guitar work in this too from Jason Hartman. There's an amazing finale to this song which just oozes 'Porcelina Of The Vast Oceans' by The Smashing Pumpkins. Are you now getting the vibe of this album?
'Without A Sun' has a more mainstream feel to it. It's still dark and eerie like the rest of this album so far but still fits in well. This is definitely an album for the end of the night. Ravers have their 'Ministry Of Sound – Chill Out' albums, we have this. 'Mockingbird' haunts us with an eerie introduction and then continues the albums dark, twisted journey.
Everything about this album works. Individually these songs wont stand out. But collectively here, we have work of pure genius. There's not a single song under 5mins. 'Eyes Of Secrets' slow journey, 'Reaper' and it's heavy doom riff, 'Rainbow's haunting, crawling effort, all leading to album finale 'Magnetic Magenta Blue'. This last songs just treats us to some great guitar work and synth.
Brilliant in every sense.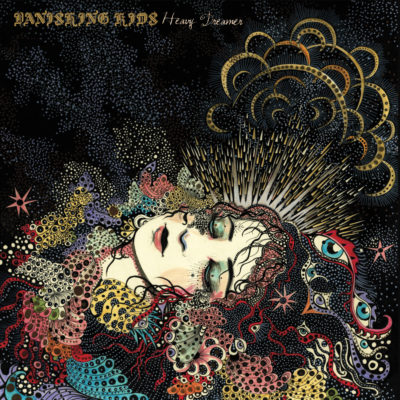 Tracklisting:
1 – Creation
2 – Heavy Dreamer
3 – Without A Sun
4 – Mockingbird
5 – Eyes Of Secrets
6 – Mockingbird
7 – Rainbows
8 – Magnetic Magenta Blue
Line-up:
Nikki Drohomyreky – Vocals, Organ, Synths, Percussion;
Jason Hartman – Guitar;
Jerry Sofran – Bass;
Hart Allan Miller – Drums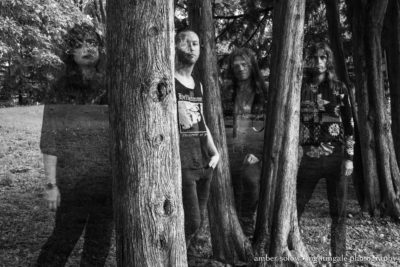 Links:
Superb collective album. If you like Pink Floyd, Cranberries, Radiohead etc.. these guys are for you.