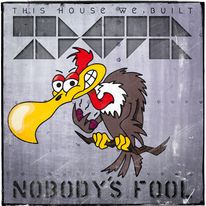 Welcome back Scarborough based beer swillers This House We Built as they release the fourth song and accompanying video from their self titled debut album on their own THWB Records for the very impressive 'Nobody's Fool' which sees them definitely not bricking it as they blast it out with cocksure bravado.
Formed in 2020 just as Covid hit, the album was written in self isolation and released in October 2022 as frontman Scott Wardell says about the single," Turn it up to eleven and enjoy the ride". Available now to buy, a rock heavy main riff lays the foundations to capture the fun for a night on the town all fired up. It's a rabble rousing rocker par excellence which bodes well for their second album!
Purchase links to 'Nobody's Fool' are here + other band info :- https://open.spotify.com/track/3mL3RhuriqU53hBr0B9doQ / http://itunes.apple.com/album/id1704158818?ls=1&app=itunes /https://www.facebook.com/thishousewebuilt / https://www.youtube.com/@thishousewebuilt5907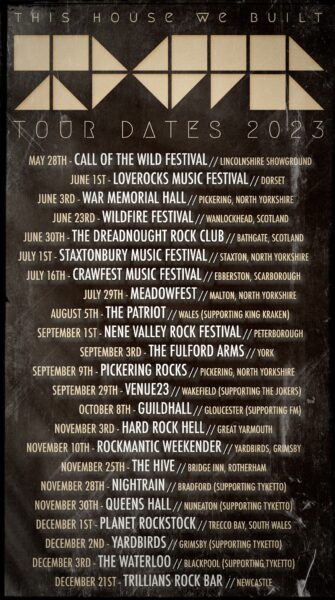 The House We Built band line up :-
Scott Wardell – Vocals/Guitar.
Andy Jackson – Guitar/Vocals.
Wayne Dowkes-White – Bass Guitar/Vocals.
Chris Mayes – Drums/Vocals.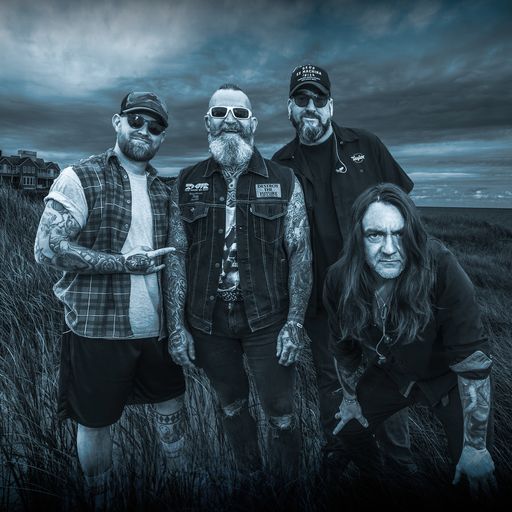 Scarborough fair never sounded so heavy until This House We Built started rocking out there!