The Wildhearts release a brand new video for 'Splitter' to celebrate the release of their new album '21st Century Love Songs'
Today The Wildhearts are proud to announce the release of 21st Century Love Songs, their brand new full-length studio album on Graphite Records.

To celebrate the album release The Wildhearts unveil a brand new video for Splitter – watch here:

"Nobody does stuff like this. Nobody could if they tried.….. The Wildhearts are a national treasure."- 5 out of 5 Kerrang!, "A record so full of energy, anger, humour and artistic invention"- 9 out 10 Classic Rock, "Romance, fury and optimism from the maverick geniuses of British Rock"- 8 out 10 Metal Hammer, while Emerging Rock Bands magazine also gave the album 5 stars.

"Splitter was the first song that I wrote for the new album. The one where I thought "Oh fuck, I can hear us playing that, it's gonna be filthy, especially live".
I sent the riff to Ritch straight away, as I always do when I get an idea I'm excited about, and he was into it right off the bat. That's the thing with new Wildhearts songs, until there's a big, dirty riff in the bag you can't move on and write the rest of the album. It all starts with a righteous riff and some shouting. And I hope it always begins that way. If you ain't got the riffs then you ain't got shit." explains Ginger Wildheart.
WithThe Wildhearts classic lineup of Ginger, CJ, Ritchie and Danny still holding strong, this creatively brilliant band who helped change the landscape of British rock through the 90's are showing no sign of slowing down.

21st Century Love Songs is the follow up to Renaissance Men, their highest charting album since 1994's P.H.U.Q, which debuted at number 11

To order and stream 21st Century Love Songs go to: https://ffm.to/21stcenturylovesongs

To coincide with the release of 21st Century Love Songs' The Wildhearts play an 18 date UK tour. The tour will start in Cardiff on Friday 3rd September and concludes in Southampton on Saturday 25th September. Special guests on these dates at various venues include Those Damn Crows for nine of the shows, Raging Speedhorn, The Middlenight Men, Beach Riot, James And The Coldgun, The Melbies and Waco.

Their incendiary live performances over the last few years have seen the band's popularity hit new heights as The Wildhearts continue to cement their reputation and legacy as one of the best bands the UK has ever produced.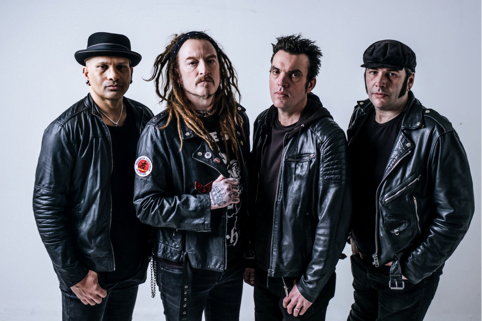 Live 2021 dates in full
Headline Tour

September
3 Fri Tramshed (Huggard Rocks), Cardiff
4 Sat The Booking Hall, Dover 7
5 Sun Phoenix, Exeter 2
6 Mon Cheese & Grain, Frome 2
8 Wed Academy 2, Manchester 1, 3
9 Thu Electric Ballroom, London 1, 3
10 Fri Waterfront, Norwich 1, 4
11 Sat Chalk, Brighton 1, 4
12 Sun Madding Crowd, Bournemouth 1,
15 Wed KKs Steel Mill, Wolverhampton 1, 5
16 Thu Guildhall, Gloucester 5
17 Fri Boiler Shop, Newcastle 2, 5
18 Sat Stylus, Leeds 1, 3
20 Mon Mac Arts, Galashiels
21 Tue Tolbooth, Stirling
22 Wed The Lemon Tree, Aberdeen
24 Fri Foundry, Sheffield 1, 6
25 Sat Engine Rooms, Southampton 1, 6

October
1 Fri Great British Alternative Festival, Skegness
2 Sat MK11, Milton Keynes
15 Fri Roadmender, Northampton
16 Sat Cornwall Rocks, Cornwall
17 Sun The Fleece, Bristol

November
4 Thu Hard Rock Hell, Great Yarmouth
5 Fri MMH Radio 10 Year Birthday Bash, Birmingham
11 Thu Hedworth Hall, South Shields
12 Fri Monsterfest, Inverness

December
10 Fri Brewery Arts, Kendal
11 Sat Georgian Theatre, Stockton-on-tees
12 Sun Asylum,, Hull 8
13 Mon Sub 89, Reading 8
15 Thu Rock City, Nottingham 3, 8
To purchase tickets please go to: https://bnds.us/yysup1
September special guests
Those Damn Crows 1
Raging Speedhorn 2
The Middlenight Men 3
Beach Riot 4
James And The Coldgun 5
Waco 6
The Melbies 7
December
Discharge 8
Tony Wright 9