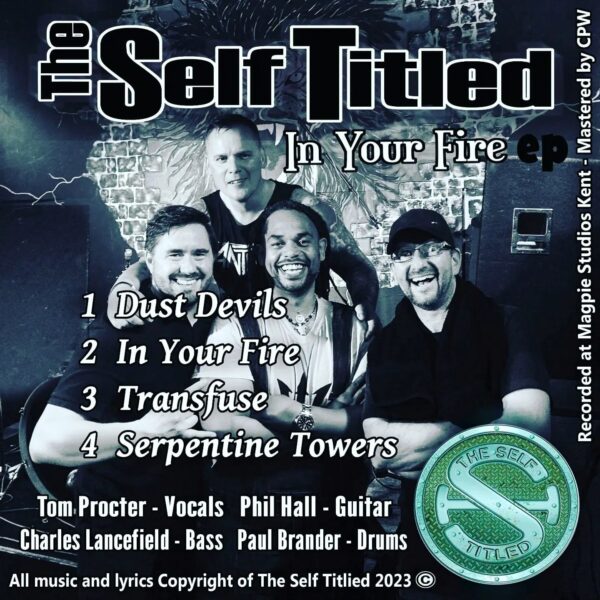 Welcome back to The Self Titled, The Fantastic Four return with four fantastic songs recently released as an EP titled In Your Fire which certainly applies to it, point proven by opener 'Dust Devils' and the dust doesn't settle as it takes no prisoners from the off on snare drum snaps, a gargantuan main riff, call to arms lead vocal but my highpoint is the lengthy wah-wah drenched outro of a balls out slam!
'In Your Fire' has a deceivingly laid back intro that's the calm before the storm of a mantra delivered vocal that muscles up towards claustrophobic grooves that writhe and churn with a stoner rock vibe, ending on a haunting vocal.
'Transfuse' is a mean and moody number beast of a song that brings to mind early Kyuss as it heads off into hypnotic drum beats, a histrionic lead vocal, full on headbanging midsection, easing off for a thumping outro.
This very impressive release ends far too soon as Godzilla stomped dynamics make 'Serpentine Towers' the heaviest track here. It's a real brain rattler with more wrist snapping snare drum prowess and a grinding outro.
Band links are here : – https://linktr.ee/theselftitled?utm_source=linktree_profile I
In Your Fire EP track listing :-
Dust Devils.
In Your Fire.
Transfuse.
Serpentine Towers.
The Self Titled band personnel :-
Paul Brander – Drums.
Tom Procter – Lead Vocals.
Phil Hall – Guitar.
Charles Lancefield – Bass Guitar.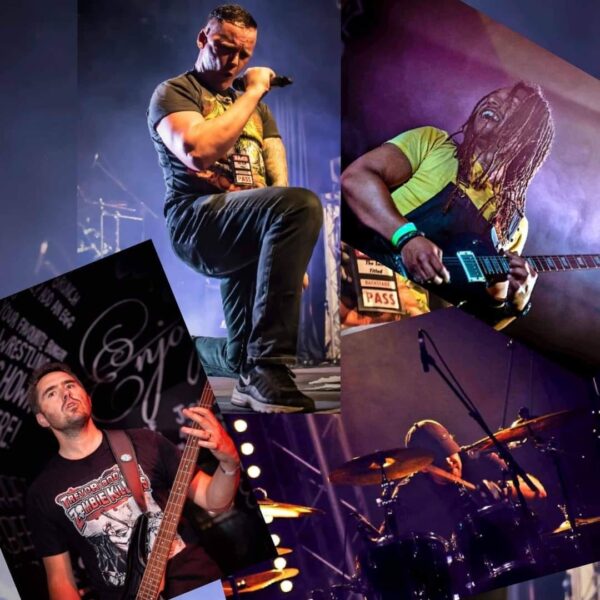 In Your Face sums up the title of the recently released EP by The Self Titled.