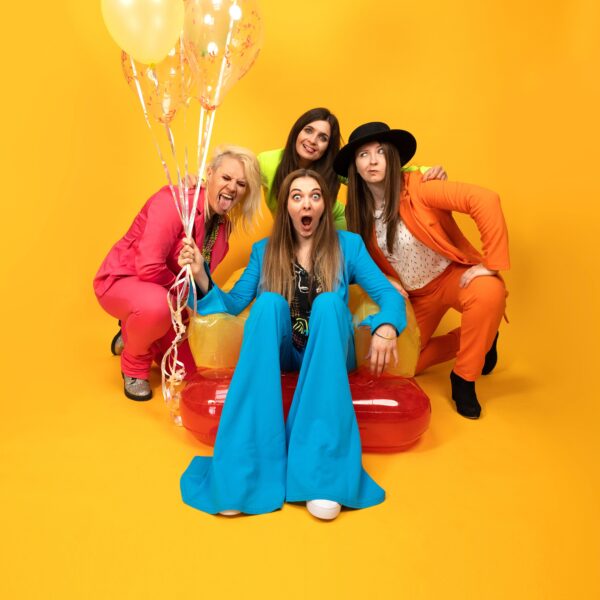 Look out! They're back! The Hot Damn, the four fiesty females replace LOL with 'Live,Laugh,Love', their latest single out now! It follows their debut single 'Dance Around' and follow up 'I Didn't Like You Anyway' to make my ears think they're the UK version of The Runaways. Quite rightly they say the new single is "A giant dose of good time, a sugar-infused power pop anthem GUARANTEED to make you smile!"
It brings memories back of 70's glam rock, big vocals, big guitars, big attitude that pick you up and doesn't let you go until they've won you over, point proven by the opening verse of "Life it's not easy, go ahead figure it out. Laugh! When you're knee deep, never gonna let you drown. Bring out the tunes, bust out the moves, we'll have every motherf**ker in this room!"
Keeping up with the energy quota, a retina popping video is like an explosion in a paint shop deserves the band to be the pot at the end of their rainbow that bodes well for their debut album due for release in early 2023 via Rock People Management Records.
The Hot Damn band links are here :- https://www.thehotdamn.com/ I https://www.facebook.com/TheHotDamnUK I https://www.instagram.com/Thehotdamnuk/ I https://twitter.com/thehotdamnUK I https://open.spotify.com/artist/06o7ZJaBFxeAzRqonqi7w5?si=5W-_6L4mT12fY1u9nK2NxA&nd=1 I https://www.youtube.com/channel/UCTIIBdo7fOcc7Y-vOilyapg/featured
The Hot Damn Band personnel :-
Gill Montgomery – Lead Vocals/Guitar.
Josie O'Toole – Drums.
Laurie Buchanan – Guitar/Backing Vocals.
Lzi Hayes – Bass Guitar/Backing Vocals.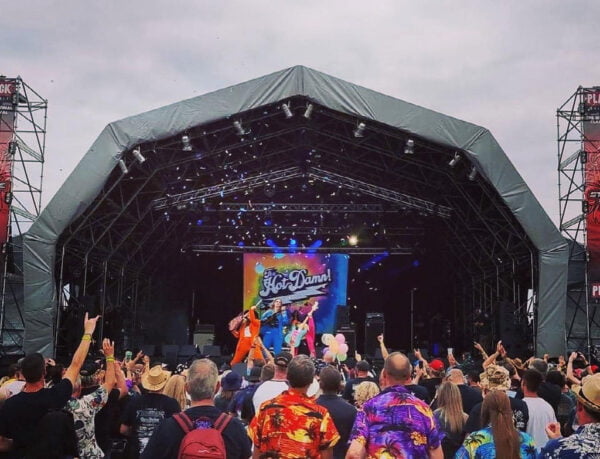 It's a rock and roll damnation as The Hot Damn turn up the heat with brand new single 'Live,Laugh,Love'. Out now!
£5.00 CD / 99p DOWNLOAD/MP3

editor rating