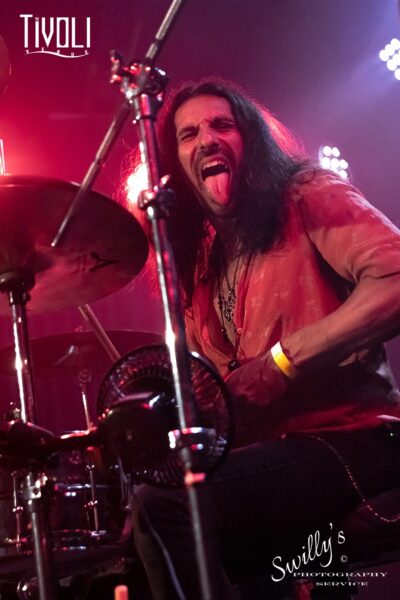 From over forty years of watching live bands it takes a lot to impress me but the set from Canadian based The Damn Truth was an almost out of body experience at the Tivoli in Buckley. The crowd and band were almost as one entity as the joy was there to see on the bands faces as we welcomed them with open arms on their third foray into the UK and at times lead vocalist/guitarist Lee-La-Baum was in tears due to our reaction for them.
Their set drew heavily from their third studio album Now Or Nowhere as they opened up with the cocksure 'This Is Who We Are Now', following an intro of 'White Rabbit' and banshee scream from Lee-La that perfectly describes their struggle to their current status. Rib rattling snare work from Dave Traina set the power levels high immediately, as did venue shaking bass guitar runs from Py Letellier and fretboard burning riffs from Tom Shemer.
Other set highlights include the aptly titled powerchord heaven of 'Full On You' and a bark at the moon ear shattering vocal.
'Too Late', a soul drenched floor shaker delivered more banshee howls to cut through an ecstatic crowd.
'Pirates And Politicians', all blues with balls saw some serious tub thumping from Dave Traina.
'Lonely' starts mellow into fuzzed up riffs, a sassy and also classy vocal that headed off into piledriving dynamics until a tortured vocal howl introduced outrageous guitar solos delivered by Tom in the photo pit!
An early set highlight for me was 'Only Love', point proven by the joyous choruses of "Only love can keep us going, so if we hold on it'll be alright, it'll be alright", ending on more fretboard lead guitar fury.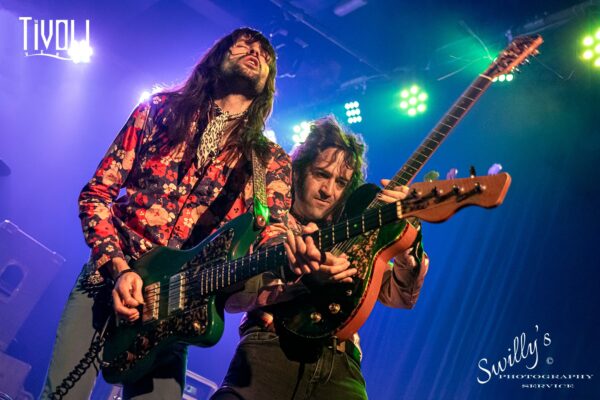 'Look Innocent' was a dirt under the fingernails headbanger that was far from innocent as it raged hard and heavy on hot rails to hell velocity!
'The Fire' had a lead vocal so fragile it could of shattered into pieces at any second but held it together as it ended on guitar heroics.
They shook the Tivoli foundations once more with the tectonic shifting plate power of 'Devilish Folk'.
Main set closer 'Get With You' once again showed that Tom is a guitar hero in the making.
They returned for two well deserved encores. 'Love Is Blindness' a full on assault to our hearing, especially from sea siren shrieks from Lee-La.
Second encore 'Heart Is Cold' was truly bombastic with a Doors tinged outro and they immediately headed to their merch table with mile wide smiles for us all.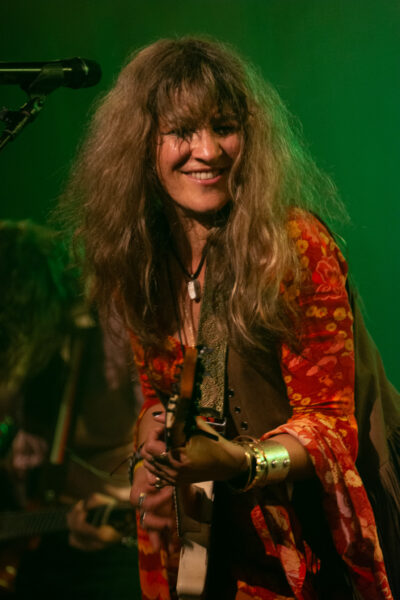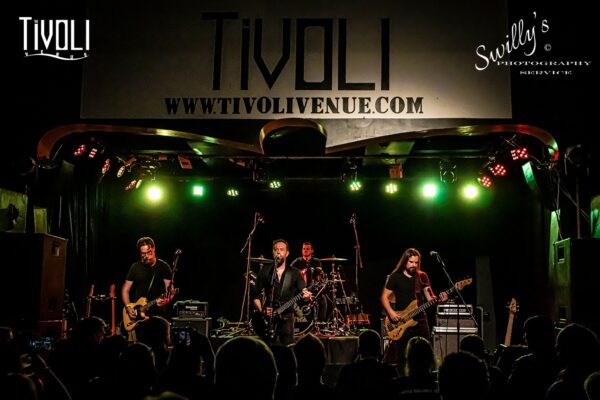 A long standing standpoint of mine is when I watch a band, I always watch the support acts to and when I review a band, I don't just review the headliner, I review the whole bill also so it's a nice surprise to see Empyre at the Tivoli as it's been almost five years since I've seen them play which was at Rockwich festival in Northwich.
The Northampton based noisemongers played with such precision and passion, this gig could of been a double headliner point proven by their six song set, four tracks of which came from their latest studio album, the aptly titled Relentless! They opened with the slow burn of 'Waking Light' as the booming baritone of Henrik Steenholdt surged towards spotlight stealing choruses, the band all dressed in black to match the bleakness of the song and it was nice to see they drew a large crowd for their early slot, many of which sported Empyre tee-shirts.
'Parasites' was an early highlight as heavy metal passages flew by on earworm time changes.
'Hit And Run' was a ballad with balls of the highest order until it ignited for a full on guitar drenched midsection.
'Only Way Out' was a majestic monolith that didn't outstay its welcome, lapped up by the front rows ecstatic reaction.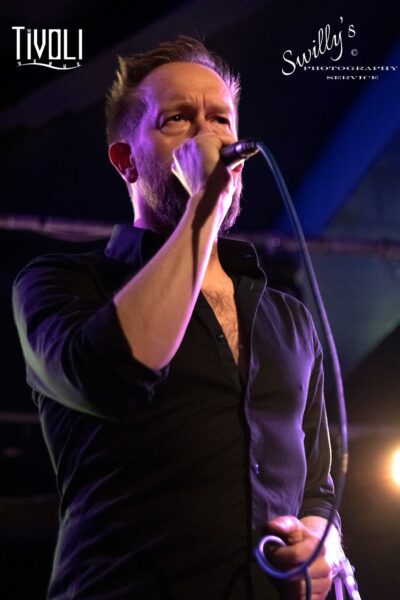 'Relentless' was unrelenting, the heaviest track of the night as Henrik added a Herculean vocal to rise above the ensuing onstage mayhem.
They closed this highly impressive set with 'New Republic'. A call to arms vibe sent this piledriver into battle with heads held high towards midway guitar overload.
Empyre band line up :-
Henrik Steenholdt-Lead Vocals/Guitar. Did Coles-Guitar. Elliot Bale-Drums. Grant Hockley-Bass Guitar.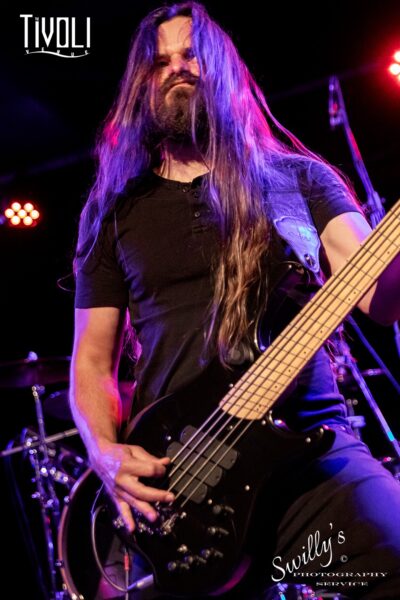 Special thanks go out to Stuart Williams from Swilly's Photograhy Service and in-house photographer for the Tivoli in Buckley for permission to use his photographs.
Live music doesn't get much better than this from sets by The Damn Truth and Empyre.