When I reviewed The Agonists new album Orphans earlier in the year I was totally blown away. The song writing was thoughtful and thought provoking, the vocals ranged from angelic to demonic and the complex musicianship kept me going back to listen to each song over and over again. I liked it so much so that I gave it five stars for the first time.  To my surprise it turned out the band read my review and asked if I was interested in interviewing the lead singer Vicky.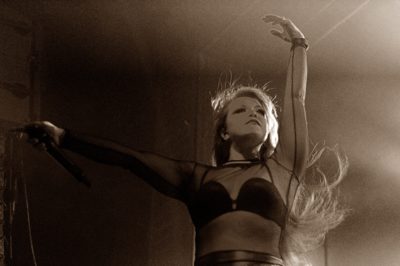 So this is how I found myself sitting with Vicky from The Agonist on a cold December evening in the student area of Manchester Academy.
A link to the video can be found at the top.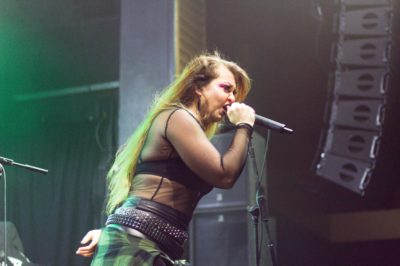 After Vicky had left I made my way to the venue room to await the show. As The Agonist are supporting Jinjer the set list was relatively short but they still managed to get through 8 songs.
As the band erupted onto stage Vicky stood on a raised platform with a large fan blowing upwards looking for all the world like a Greek goddess statue come to life. Her on stage presence held the audience transfixed, and the vocal range was as amzing as it had been on the recorded material.
As I've been playing their new album on hard rotation it is a bit difficult to pick out a favourite track, however Vicky asked the crowd to remember "The Gift of Silence" so thats good enough for me.
The Agonist Set list: 
In Vertigo
Panophobia
Gates of Horn and Ivory
The Gift of Silence
Drum Solo
Dead Ocean
Orphans
Burn It All Down
As One We Survive