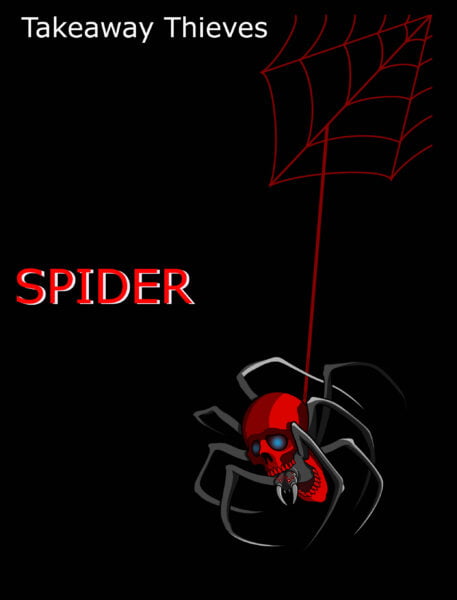 It's a busy Bank Holiday Weekend for Blackpool terrors Takeaway Thieves as they release their second single 'Spider' today that's taken from their forthcoming debut album '9' due for release on September 17th 2021 via Rock People Management. On Saturday they spread their rollicking rock and roll onto the main stage at HRH Sleaze and at Rockwich Festival on Sunday.
It's definitely one of their heavier numbers as they spin a web of AC/DC tinged boogie. The unrelenting riffs are pinned down by body blow bass guitar and venue rattling snare drums to shake the foundations. It's rounded off by the leering lead vocals that are delivered tight but loose with an almost spoken word rasp, especially in the choruses of "Spider is crawling, toute suite right on time. Spider is crawling, shoot down the line, right on time".
More Dastardly And Muttley than Mutt Lange!
An album launch party for '9' will be held at the Waterloo Music Bar in Blackpool on Thursday, September 19th 2021.
Purchase links to 'Spider' and band info are here :- https://linktr.ee/TakeawayThieves
Takeaway Thieves band line up :-
Peter McLoughlin – Lead Vocals.
Ben Gibson – Lead Guitar.
Neil Hunter – Rhythm Guitar.
Adam Hall – Bass Guitar.
Max Yates – Drums.
The Takeaway Thieves take a big bite into the Worldwide Web with latest single 'Spider'.