Sworn Amongst have returned to the studio, having signed to L.A's Famined Records and released what I can only describe as a mercy-less onslaught of Groove Metal. Well, I say Groove Metal, but there's something different here. There's an element of Melodic Death Metal too. These guys ooze passion and desire. The will to succeed. The need to succeed. And it flows through each and every one of the five tracks on offer here. I was particularly excited about this one, as I watched in awe from the photography pit at Hammerfest where they delivered an unbelievable set.
'Enslaved'  starts peacefully with a beautiful intro, but it isn't long before we are hit with a ferocious wall of power. Jonny Harper's double bass drumming incomprehensible. Darryl Jones' vocals penetrable and distinct as you would wish to hear. The anger flowing through his veins and straight through his vocal chords. The technical and speed changes on offer here are perfect, which make 'Enslaved'  a fantastic opener to this EP.
'Delusional'  erupts instantly without any prior warning and I now know from this early stage of this EP that it's going to be a brilliant ride with these guys. The production is first class and the individual sounds of each member stands out as clear as crystal. The change in vocal direction works well in this track. We have Darryl's trademark screaming but we then also have melodic vocals which compliment the song in just the right way. I think I'm hearing shades of Linkin Park here.
'Believe'  leaves me in no doubt of the technical ability and musicianship that this band possess. To play this way and to be this tight can only be down to determination and sacrifice. It's another track full of pace and power. Once again the melodic vocals shine in the chorus. But don't take my word for it. Have a listen to this track in the YouTube link at the top of the page.
As we reach 'The Cleansing',  I'm starting to think that this EP is not going to be long enough. This has to be the best track on here. There's power, pace, depth, atmosphere, feeling. It's all here. Sworn Amongst's style is a little difficult to describe. The formula throughout the EP doesn't change. The melodic vocals do sound like Linkin Park. No problem with that. Darryl's screaming is sublime, but I just can't put my finger on it as to who he reminds me of. Maybe he's unique. But I will say that both vocal ranges compliment each other in just the right way, as they do in 'Set This World Alight'.
This is a stunning EP. Produced by sacrifice, determination, desire and ambition. As I was interviewing Sworn Amongst after their Hammerfest show, their will to succeed was painfully obvious to see. This EP epitomises that desire. It's nothing short of perfect.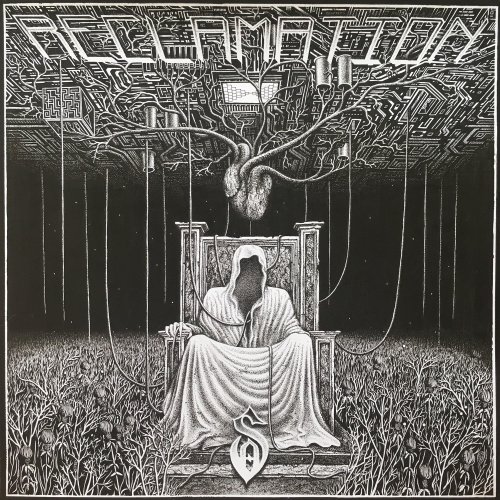 Track-list:   (1) – Enslaved   (2) – Delusional   (3) – Believe   (4) – The Cleansing   (5) – Set This World Alight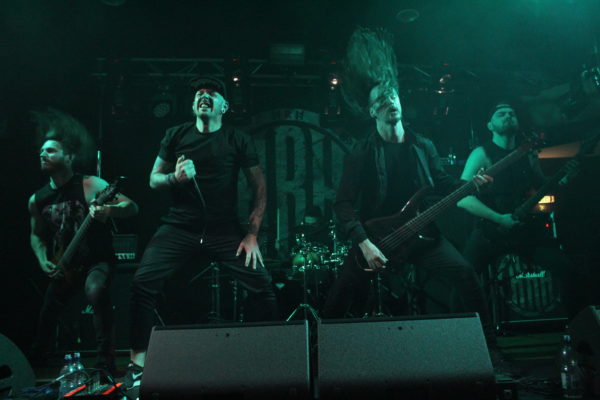 Line-up:
Darryl Jones – Vocals   /   Ashley Currie – Guitar / Vocals   /   James Cooper – Guitar
Kieran Agnew – Bass   /   Jonny Harper – Drums
Release date: 12/04/19. Length: 17:13 Perfect in every way.