This is SWEET ELECTRIC – a brand new band from Cologne Germany making classic rock music… for the future. The band is fronted by Brad Marr from the Australian band Massive who now resides in Germany.
"I was approached by these crazy hairy Germans about saving rock n roll, we got in a room, had a jam and it was the easiest decision of my life. Challenge accepted. Let's save rock n roll!" Says Brad Marr.
The Sweet Electric sound is big dirty guitar riffs, thunderous bass, pounding drums and high-wailing vocals all the things you expect from the 70s and 80s but with the energy of the 2020s. Because Rock N Roll is too great to leave this world with the legends of decades gone by. Sweet Electric aren't here to recreate the wheel, they are here to get that old wheel, strap some turbo boosters to it and get rock n roll back to the front of the grid. 

Sweet Electric's debut single 'Heir to the Throne' is a fast-paced shuffle with eccentric rock rapping verses and sing-along choruses. Designed to get people moving their feet and banging their heads.
The band's debut show is on October 2nd at the Groove Bar in Cologne. The event is being pro-filmed and live-streamed so you can tune in wherever you are in the world. Sweet Electric will also be touring the UK in early 2023.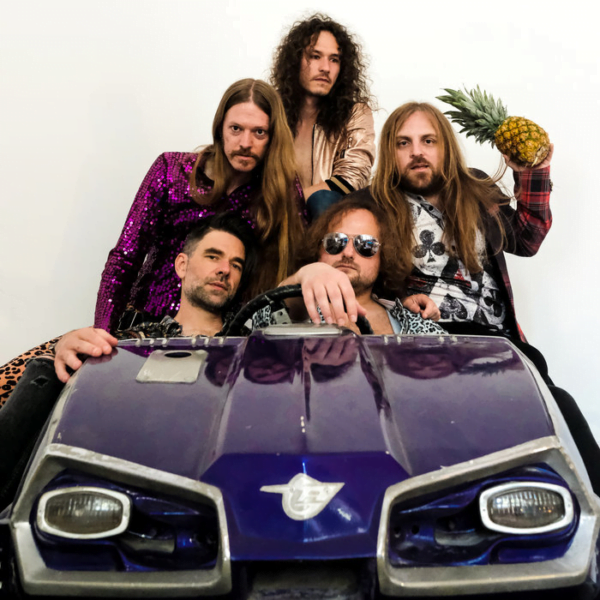 Sweet Electric are
Brad – Vocals
Mike – Lead Guitar
Michi – Guitar
Jonas – Bass
Nico – Drums