I very much doubt that Spreading The Disease will ever record anything acoustic as they continue to batter us into submission once more with the Mindcell EP. Currently available on their webpage for £8 it certainly hits hard and heavy.
Opener 'Obsession' is a full on rant from the off. Hellish growls stand toe to toe against undulating industrial grooves that veer off into drum heavy doom, melodic alt rock choruses and hardcore segments. Clean and gnarly vocals captivate throughout 'Voices' during this sledgehammer blow slammer. Riffs writhe around an over the top drum attack. A metronomic stomp flows through 'The Anger Inside' as call to arms choruses and laid back riffing add a surly vibe.
Everything is thrown into the pot for 'Waves' as ambient guitar lines and haunting vocals add the light and shade to a crushing arsenal of grind making it my EP highlight. Final track 'Conflicted' is a sure fire pit opener with fists in the air hollered vocals and DJ samples adding a twist to the brutal riffing.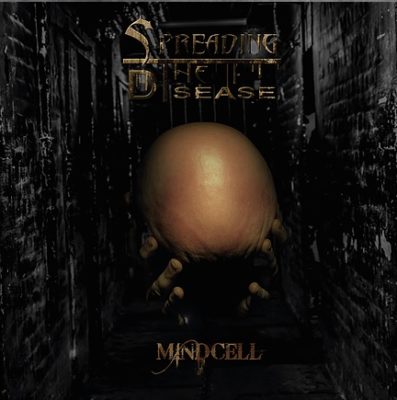 Mindcell EP tracklist :-
01. Obession.
02. Voices.
03. The Anger Inside.
04. Waves.
05. Conflicted.
Another aurally infectious release from noisemongers Spreading The Disease.