Third time lucky brought the twice postponed Slaughter Bite Back show to Rebellion Bar, Manchester.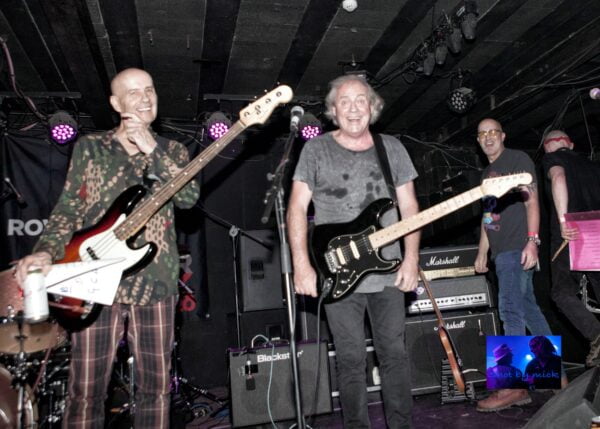 The Freshies originally fronted by Chris Sievey, (famous for his alter ego Frank Sidebottom) opened the show. Chris sadly died in 2010 after battling cancer. Original members Barry Spencer and Rick Sarko reformed the band in 2019 following a renewed interest in the band (see here) with Chris Connolly on drums and Paul Taylor on guitars completing today's line up. I don't really know many of their songs so I had no expectations as to what they would like. I found myself bopping along to their melodic punk and roll songs from the off. A good mix of old and new songs were played with some interesting, observational lyrics. Such as 'I love TV, not everyone watches' and 'It's just another day with my fake Jesus'. They ended their set with the one song I actually have heard before I'm In Love With The Girl On The Virgin Manchester Megastore Checkout Desk. After this great opening set, I'm looking forward to their forthcoming album Wax.
For more information follow The Freshies on Facebook here.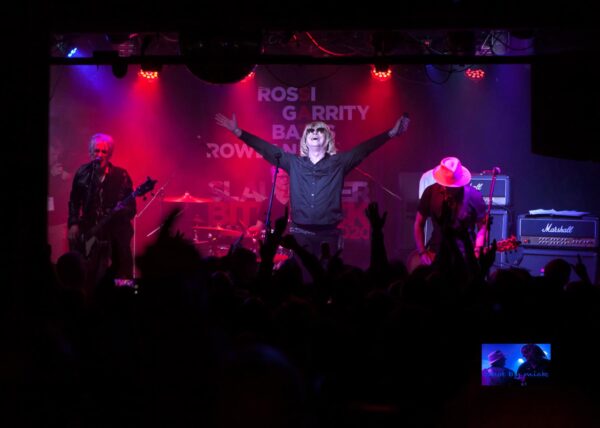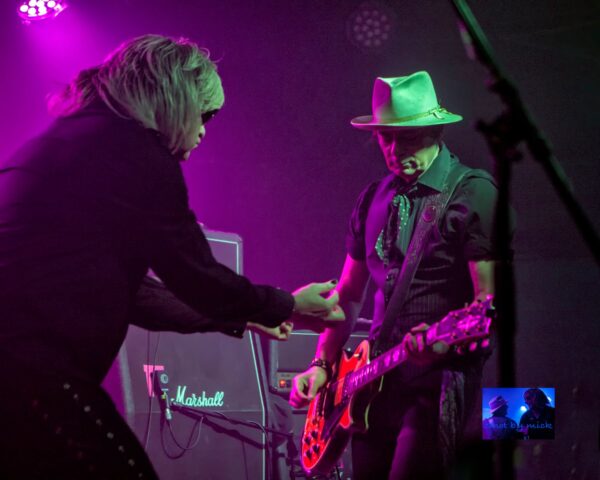 The scariest ice cream van chime ever led into The Good, The Bad and The Ugly theme tune (by Ennio Morricone) building the anticipation of the baying crowd! Come on they were calling! We wanted to get slaughtered! At last the band took their places on stage and Ed asked 'Are you folks ready?' Of course we were, after over a year of waiting and two postponements we were more than ready! And Now I Know that it was worth the wait! Believe it or not, that was the title of the first song, the first track from the Bite Back album which was swiftly followed by the next two tracks What's Wrong Boy? and Won't Let Go. Howard, Mick and Phil looking as cool as ever and Ed covering the stage and working the audience.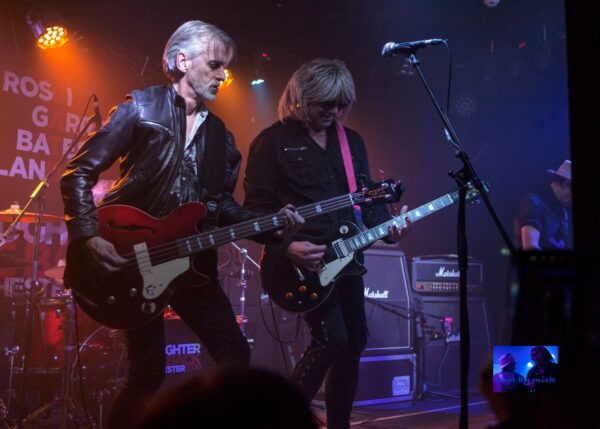 Who Are the Mystery Girls?, a New Yorks Dolls cover and Boston Babies which feature on Slaughter & The Dogs' Do It Dog Style album came next. Then Ed was fitted up for a guitar and quipped 'Plug me in baby' 'Sometimes they have trouble getting it in you know, leave them to it!' I think that was a reference to the jack plug? Before Hell in New York, the Bite Back track with a nod to The Stooges song I Wanna Be Your Dog. She Ain't Gonna Show, Chasing Me, Dame to Blame, I'm the One, White Light/White Heat (a The Velvet Underground cover) and Situations quickly followed before Mick invited Moz Murray onto the stage and paid tribute to him saying that without him this (show) wouldn't have happened.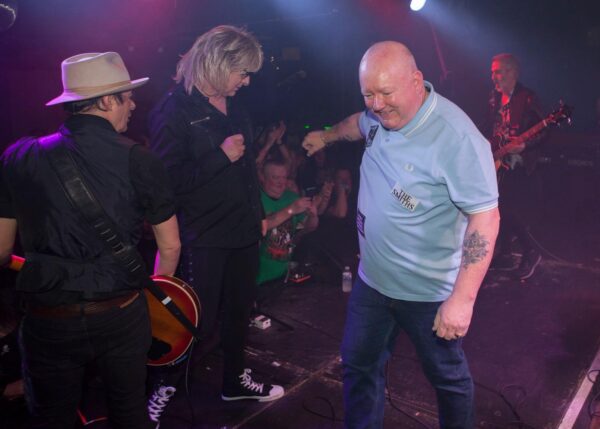 Lots of cheers and thank yous rang out then East Side of Town ended the main set which included an introduction to the band from Ed. On guest keyboards James from Bedford. One of the coolest bass players in Punk Rock history Mr Howard Bates! All the way from down in the valley in L.A. one of the greatest drummers anyone has ever played with Mr Phil Rowland. Last but not least, his old friend from St Pauls (school) who he has known around fifty years, one of the greatest ever, most inspirational guitarists in Punk Rock History Mr Mick Rossi! Then Mick introduced the witty, charming, intelligent, sings like a motherfucker, bags of charisma, Ed Garrity! Ed did some bows and hand shakes and thanked all the beautiful people and said that they hoped we'd all enjoyed ourselves.
After waiting all this time the crowd 'Won't Let Go' just yet and shouts for more brought the band back on stage where they played The Golden Age Of Rock And Roll by Mott The Hoople as a tribute to Dale Griffin and Morgan Fisher. Next came, probably the most famous Slaughter and the Dogs song, Cranked Up Really High which got the audience cranked up another notch, so when the band left the stage they cranked up the volume of the shouts for more.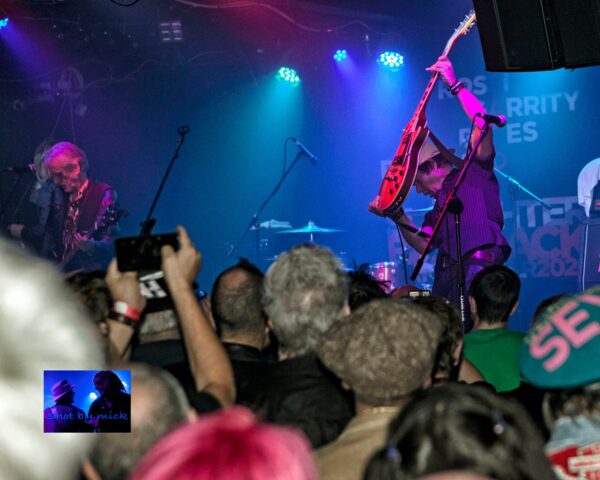 The band obliged coming back for a second encore, I Believe with Mick on lead vocals before You're Ready Now the song written by Crewe and Gaudio and popularised by Frankie Valli, which had everyone bouncing and was the grand finale to a tremendous show!
The night didn't need to end there. It was left to individuals what to do next. Go home, or stay for the after party. I opted for the latter where the band were mingling, signing pictures and chatting to gig goers. A cracking punk DJ set was provided courtesy of Stephen Doyle from Salford City Radio.
It might have taken three attempts but Slaughter finally Bit Back! Here's hoping they have the teeth for another bite!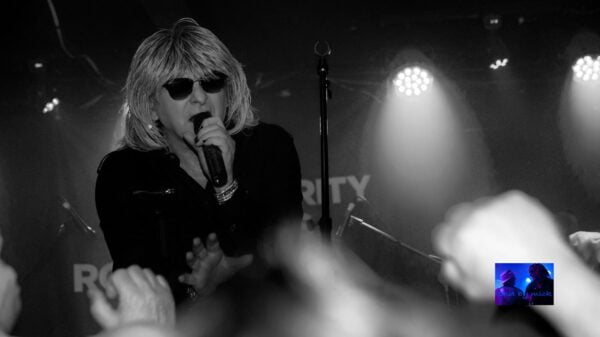 Thank you to Michael Steff for the photos used in this review.