Texan singer-songwriter Ryan Hamilton says he was "thrilled" to receive a video message from The Darkness' Justin Hawkins offering his support for an act of self-sabotage that means no radio station will be able to play his new single 'A**hole', which is being released on Valentine's Day.   
In the video, Hawkins is seen playing the song's chorus and saying how much he likes it, before adding, "If you want the song to go to the top of the charts you're going to need some radio play, and having 'A**hole' in the title is exactly the kind of self-sabotaging move that I would do. So I'm equal parts proud of you – and, also, I have to say, it's not going to be a hit, but just because of the decision you made. Self-sabotage, baby – it's the way to go!"
Understandably delighted, Hamilton joked, "I'm already preparing myself for potential future headlines like "Justin Hawkins Loves Ryan Hamilton's 'Asshole'"! But jokes aside, I was absolutely thrilled to get a video message from Justin. I look up to him a great deal, and for someone as inspiring and successful as him to be so humble and generous with his time meant the world. What a guy!"
Hailed by Spin magazine as one of the '35 Best Lesser Known Artists of The Last 35 years, 'A**shole' will be the lead single from Hamilton's new album 'Haunted By The Holy Ghost', which is scheduled for release on Stevie Van Zandt's record label Wicked Cool on 10th March 2023.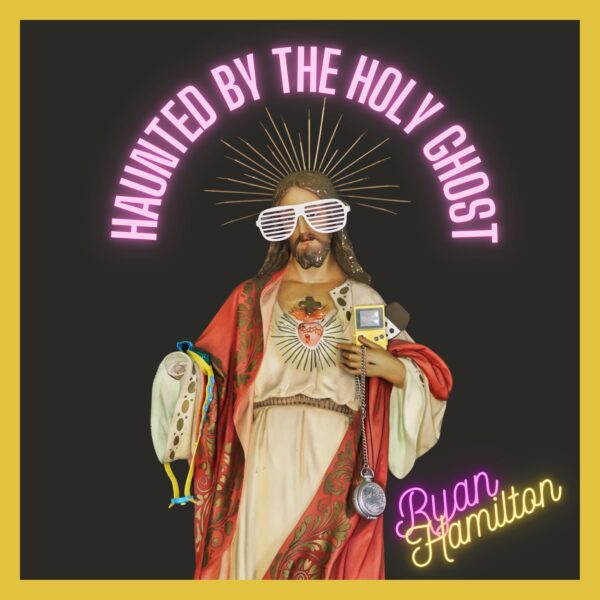 Pre-save the 'Haunted By The Holy Ghost' LP here.
Of the single, Hamilton says, "A**hole is my gift to radio. It's such a positive message: don't be an asshole. So I can't think of a single reason for radio not to play it, especially in the run-up to Valentine's Day."
Having completed a sold-out UK tour in October, the ever-charismatic Hamilton is looking to build on the success of his 2021 album '1221', which went straight into the UK's Top 10 Indie Albums on the Official Charts.
Having been championed for several years by the likes of Adam Duritz (Counting Crows), Clem Burke (Blondie), Mike Peters (The Alarm), Hamilton is hoping 2023 will be the breakthrough year for his unique brand of power-pop-meets-Americana.
Prior to the release of his first solo album in 2015, the critically acclaimed 'Hell Of A Day', Hamilton had already experienced success across North America and Canada with former band Smile Smile.
Hamilton's first album for Wicked Cool, 'This Is The Sound', was released in 2019 and won the Independent Music Awards 'Album of the Year' category.
Its 2020 follow-up 'Nowhere To Go But Everywhere' featured in multiple Top 10 Official Charts in the UK and 'Albums of the Year' polls.
2020 also saw the release of Hamilton's iTunes Americana chart-topping E.P. 'Incommunicado', following his 'Songs & Stories' solo acoustic tour of the UK, just before the pandemic hit.
Looking ahead to 2023, Hamilton said, "My time has finally come. I believe it. I've been on the verge of tipping the proverbial scales for several years now. I've had some incredible people supporting me and championing me. Now that all the pandemic-related roadblocks are out of the way, it's time." 
Facebook.com/RyanHamiltonandTheHarlequinGhosts
YouTube: https://www.youtube.com/channel/UCzwIppCJzmBo7ftqZtPUE5w