Freshly formed post-hardcorers NOUVELLE have just thrown down their captivating debut single and video, Canvas. Watch the video, here – https://youtu.be/-mc4sXUPinI .
The South West riff slingers, NOUVELLE, bring together the contagious guile of Funeral For A Friend, Fightstar, and Thrice, with the intricacies and venom of Deftones and Bring Me The Horizon. Possessing a collective vision of crafting music that is driven by infectious lead guitars, anthemic refrains, and sophisticated arrangements, NOUVELLE have all the key attributes to be one of the breakthrough bands of the year.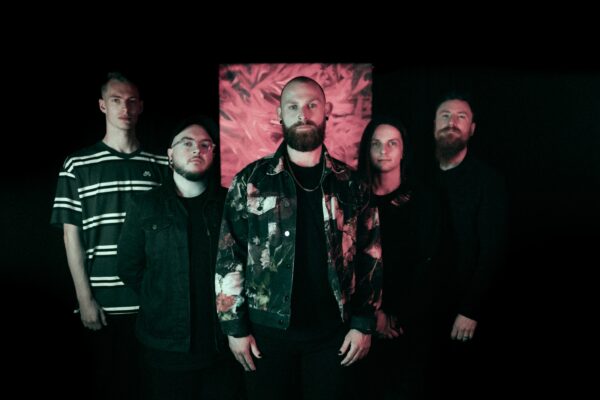 Featuring Pearce Hendy (Vocals), Dan Jones (Guitar), Daniel Shannon (Guitar), Liam Browne (Bass), and George Woolley (Drums), NOUVELLE have spent the last eighteen months honing their engrossing sound and preparing their live set in anticipation for their emergence. The diligent quintet, with their deep affection for heavy guitars and hooky choruses, are not ones to shy away from the heart-on-sleeve approach. Harnessing a potent lyrical focus based around loss, relationships, and regrets, NOUVELLE have a voice that speaks to many. Guitarist, Daniel Shannon remarks: "'Canvas is an anthem for the perpetually single. We wanted the music to be melancholic, while also having heartfelt vocals to portray the message of the song, which contemplates a life being comfortable outside of a relationship, while holding hope that love remains a possibility in the future."
Upon first listen, you'll hear NOUVELLE's unabashed passion, grit, and quality filtering through the simultaneously heavy and melodic track. With further releases and live performances on the horizon, NOUVELLE's time to shine is now.