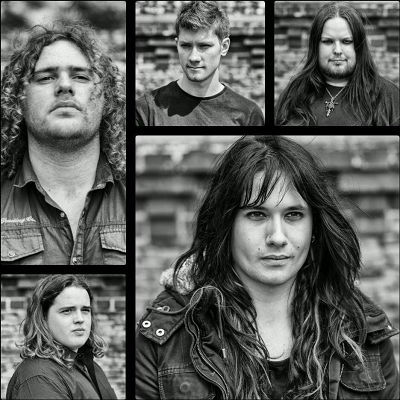 Nocturna are set to play the New Blood Stage at this years Bloodstock festival on Friday the 9th August.
We catch up with the band to find out more about them, the festival, their thoughts and what you lucky Bloodstock go-er's will see!
Can you give the readers a quick introduction to the band.
Nocturna are a symphonic progressive band from the East Of England.
How would you describe your sound.
BIG! We mix Petrucci style riffs with nightwish style orchestra parts, with a few bits of electronic for good measure.
Why did you want to become part of the New Blood Stage line up?
So we can play the best festival in the world!
What was your initial reaction when you found out you where playing on the New Blood Stage?
Extatic! To be honest we're still yet to believe it.
What can the audience expect from you at the festival.
Something out of the ordinary,  we'll stick out like a sore thumb.
What has been the bands biggest achievement so far?
Winning M2M East Anglia!
Have you ever been to Bloodstock before? If so when and what did you enjoy most about it.
We have been before, in 2009, as spectators.  The thing we enjoyed the most was the atmosphere, everybody loved everybody.
What is your opinion of the Bloodstock line-up.
AMAZING! Can't beat a good ol' bit of Slayer and Anthrax
What are you looking forward to most at Bloodstock.
Playing the new blood stage with our buddies ERIDIUM… And vip access!
Can you sum up Bloodstock in one sentence!
The best festival known to man.
Any message you wish to pass on to the PM readers
Hey guys! We hope you stop by to see/hear us play. We all like a drink, so hit us up if you want a beer!
Thank you for taking the time out to complete this interview, we are looking forward to seeing you at Bloodstock \m/ \m/
Links: