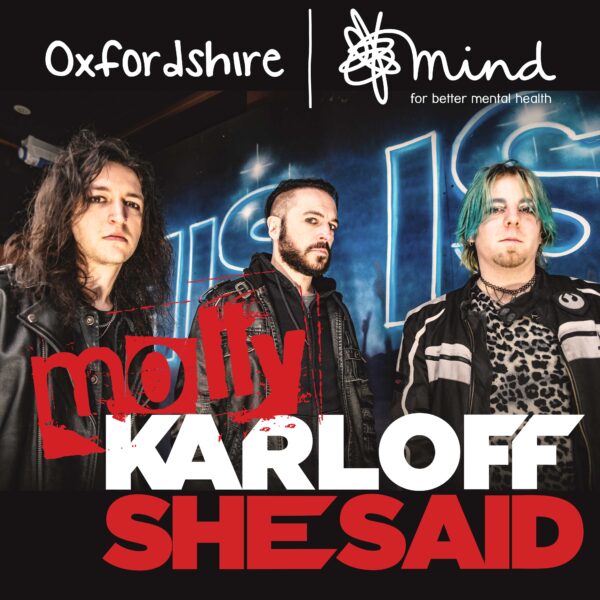 Oxfordshire based power trio Molly Karloff power up with new single 'She Said (Romesh Mix)' as well as donating all proceeds to the aid of UK mental health charity "Oxfordshire Mind".
Band frontmanSimon Gee explains that "Lockdowns are bad for mental health. It's a serious issue and that's why we've decided to raise money to help those people who are suffering the most".
The production is in your face as well as your ears as the Romesh mix is truly seismic as they pummel with aplomb with a simple but effective main riff. A wah wah intro from Simon and more wah wah for the main solo will keep the air guitarists occupied, all nailed down by the watertight rhythm section from Dan Pedbery on bass guitar and Jowie Adkins on drums and an encapsulating lead vocal is packed into a fiery four minutes of fury.
The band are also celebrating a signed record deal with Off Yer Rocka Records.
Band links plus purchase links to the single and the just giving site can be found below :- https://www.facebook.com/MollyKarloff https://mollykarloff.hearnow.com …….http://www.justgiving.com/fundraising/molly-karloff
A gripping song for a great charity so get donating!