Keeping the theme of big arena choruses on hand MINEFIELD release their new single 'Seventh Heaven' on 22nd February via Golden Robot Records.

Minefield is Todd Kerns (Slash ft. Myles Kennedy & The Conspirators) on vocals and bass, Brandon Fieldson Lead Guitar, Jeremy Asbrock (Gene Simmons, Ace Frehley) on Guitar and Matt Starr (Mr Big, AceFrehley) on drums. The band who are causing huge waves on the rock scene are set to release their new single Seventh Heaven on 22nd February via Golden Robot Records.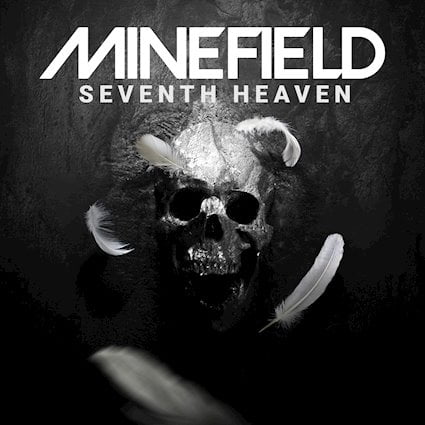 Following the success of previous singles Alone Together and Home, US Rockers Minefield are back with another epic rock anthem Seventh Heaven. Seventh Heaven shows off the band's strengths: gritty guitar, explosive drums and addictive vocal hooks. The song is indicative to the talent on show. If you love big, bombastic arena rock anthems then Minefield is bringing exactly that.
Seventh Heaven is the perfect follow up to Home and Alone Together. On Home, the band keeps the theme of big arena choruses on hand with this superb track. Home is ready-made hard-driven arena-rock and shows that Minefield is ready-made for the big stage.

Alone Together is pure US hard rock performed by some of the best musicians on the planet. The cohesion and seamless performance are there to be heard as Minefield breathe new life into the rock scene.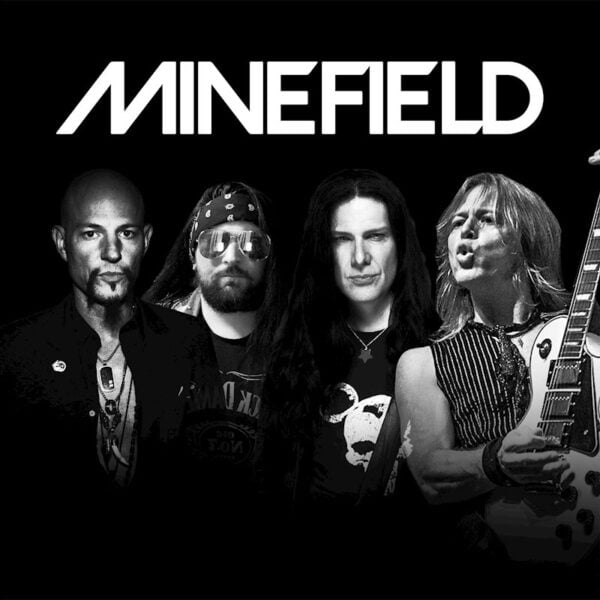 Pre-order/save Seventh Heaven HERE
ABOUT MINEFIELD

U.S. hard rock band Minefield was founded in 2020 by Brandon Fields. It is more of a musical collective than a band or a solo project. For the debut album, Fields (Vocals/Guitar) is accompanied by Todd Kerns (Vocals/Bass), Jeremy Asbrock (Vocals/Guitar) and Matt Starr (Drums).
The group recently signed to Golden Robot Records.
Brandon Fields has spent the last several years touring as a solo artist. He is also the lead guitarist in Detroit, Michigan based band Whiskey A-Go-Go.
Todd Kerns has served as the bassist in Slash ft. Myles Kennedy & The Conspirators since 2010. Kerns was also a part of Canadian rock group Age of Electric and currently serves as the singer/guitarist in the Canadian band Toque. Jeremy Asbrock is currently the guitarist in former Kiss guitarist Ace Frehley's solo band. Before this, Asbrock was in Gene Simmons' solo band as well.
Matt Starr has been a staple in Ace Frehley's solo band for the last decade while also playing with the supergroup Mr Big.
LINKS:
|https://www.facebook.com/minefieldusa |https://www.instagram.com/minefieldusa/ |https://minefieldusa.com/ |https://goldenrobotrecords.com/golden-robot-records/minefield/