Miasma Theory featuring members of Northern Crown, Skelator and Anna Fiori announce their self-titled debut album
Something noxious this way comes — MIASMA THEORY, a collective of renegade musicians led by NORTHERN CROWN mastermind Zachary Randall, announce their debut self-titled album.. The album is a breath of fresh air during the greatest pandemic in a century and is proof that never having shared a room with half of your band is not a limiting factor in a time of social distance.
MIASMA THEORY sees Randall commanding a strong lineup including NORTHERN CROWN/SKELATOR bassist Leona Hayward and guitarist Juan Carrizo (ANNA FIORI/MACUARRO/ZIX.) Across the album's crushing tracks; the lyrical writing of Randall augments for an already-solid rhythm section to make an argument for avoiding the bad air of the times. Burn what is rotten and preserve the hope for better days. The group of three is assisted by versatile vocalist Māra Lisenko (MARA, OCULARIS INFERNUM) and drummer Jonas Schütz (CONDEMNED TO DREAM, DIESIS).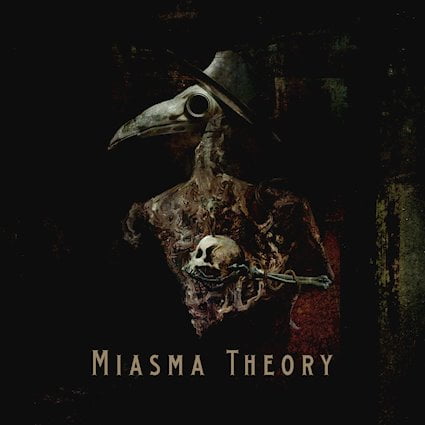 Randall's artistic vision is enhanced by artwork from the world-renowned TRAVIS SMITH, bringing the atmosphere to life with grave imagery. Mastering by DAN SWANO finishes the collection of songs, maintaining their dynamics and force. In keeping with NORTHERN CROWN's releases, the album tops off with a cover of Candlemass' "Under The Oak," and is sure to please fans of the doom-leaning side of the spectrum.
Randall is simultaneously unveiling his self-started label, SHADOWLIT MUSIC, which will house his current and future work. No stranger to the scene, Randall aims to lend experience and expertise to other independent artists to cultivate successful releases.
In short, grab your mask and get on board for a wild ride.Randall discusses each of the four original compositions:

"Everything I wrote about on this album was pretty directly inspired by things that started happening during the pandemic.

'Forever Ends Today' is a straight up heavy metal anthem. You can hear my NWOBHM influences creeping in here. It was inspired by seeing south Florida hotspots looking nearly abandoned, realizing the old world is gone but finding strength in friends/allies. The first time hearing Mara scream the chorus will knock you on your ass.

'Together As One' has a similar vibe, but it's a ballad. Again it's about the end of an old world and coming together to make a new, better world. I think this song has a dreamy, ethereal vibe, not indifferent from Avatarium.

'Next Time, Last Time' is a love song, amazingly enough. It rocks pretty fucking hard. Leona has a cool Lemmy moment in the middle of the song. I'm looking forward to playing this one live.
'Vector' is the ominous, angry song of the record, me giving two middle fingers to people who didn't/don't take a global pandemic seriously. Leona's bassline in the intro of this track really enhances the mood. Juan's playing on this song is super filthy and led to me asking him to join the band on a permanent basis."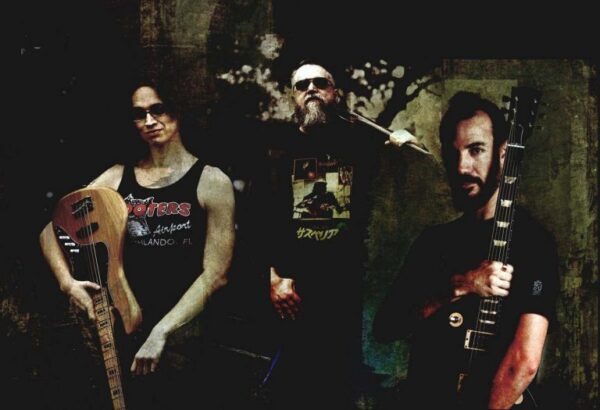 https://www.facebook.com/MiasmaTheory |https://twitter.com/TheoryOfMiasma |https://soundcloud.com/miasma_theory