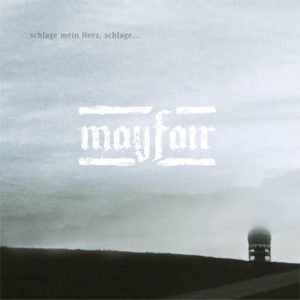 Breaking a silence which has lasted nigh on 15 years, Austrian progsters Mayfair should really have stayed in a state of hibernation, as this is a truly awful album with very little to recommend it to more than the casual listener.
Yes, the four musicians are most definitely accomplished (vocalist Mario, in particular, has a pleasant enough demeanour about his performance), but the PR blurb which categorizes this as "metal" is so far wide of the mark that the Captain Smith would have had difficulty steering into this particular iceberg, and the overall feeling is one of sinking into a morass of sub-standard mediocre '80s inanity.
Tracklist:
Schlage Mein Herz, Schlage / Firestorm / Wwwrong / Drei Jahre Zurück / Abendp_rno / Island / Du Allein / Tric Trac / Bitter Or Sweet / Der Abschied
'Schlage Mein Herz, Schlage' is out now on Pure Prog Records.