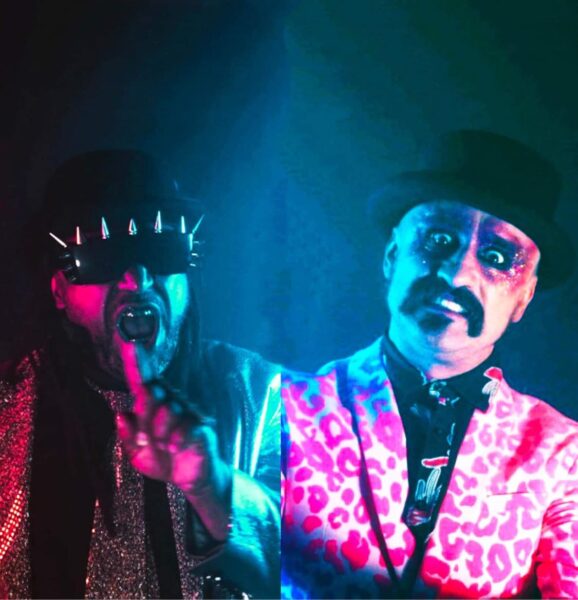 Just when you thought Massive Wagons vocalist Barry Mills could not bark at the moon any louder, he goes even more motormouth than the Motorcity Madman Ted Nugent on Generation Prime, new single taken from forthcoming studio album Triggered, released on October 28th via Earache Records.
How he's managed to fit all these lyrics in just under four minutes I'll never know but somehow does as he trades lines with Benji Webbe (Skindred, Dub War) for a twin lead vocal tour de force to rattle your head. The songs subject tackles his anger of modern society as he proclaims "It addresses the now, now, now, got to have it now! Convenience has turned people lazy, addicted to instant gratification, immediate satisfaction, cheap shopping, fast delivery, the prime generation, no awareness of the consequences of the way we live".
The song is pop punk riffing at its scything best with touches of reggae, wrist snapping snare work, ear bruising bass bombast, a brief, bouncy midsection with mighty "Whoa oh oh's" and lyrics spat out even faster for an auctioneer speed tirade as a melodic guitar solo calms thing down briefly.
A few soundbites include "You want it now, now ,now, you want it yesterday". We can do it next week, no… Try it off peak… no! Do it when we can, it's comin from Japan…no. "I want it Amazon prime and in half the time". "Cheap, cheap as chips, I want prime beef ribs not lids and lips". "We are the prime generation, no brains and education, it's all pizza and monthly repayments". "Decimate, determinate, subordinate, regurgitate, impersonate, recirculate, exterminate!".
Strangely enough the song reminded me of 'Subterranean Homesick Blues' by Bob Dylan in 1965 and how he saw how society back then and Kerrang Radio has made 'Generation Prime' their single of the week.
Pre-release links to the Triggered album and other band info are here :- https://linktr.ee/MassiveWagons
Massive Wagons band line up :-
Barry Mills – Lead Vocals.
Adam Thistlethwaite – Guitar.
Steve Holl – Guitar.
Adam 'Bowz' Bouskill – Bass Guitar.
Alex Thistlethwaite – Drums.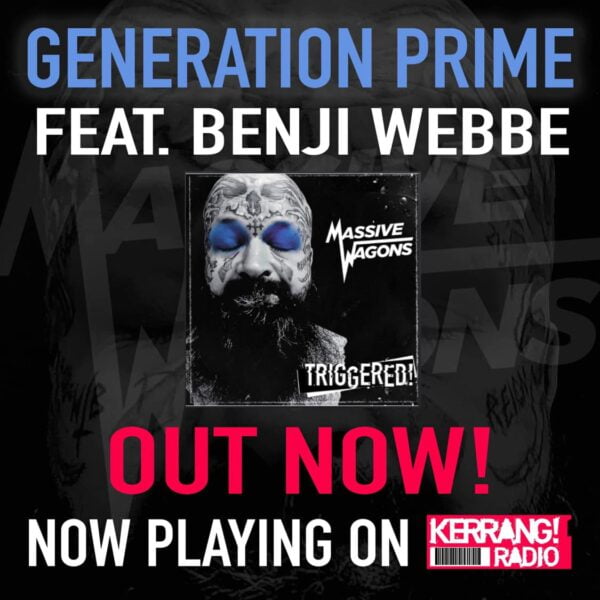 Massive Wagons prime themselves for forthcoming album Triggered as they release Generation Prime, the second single taken from it.