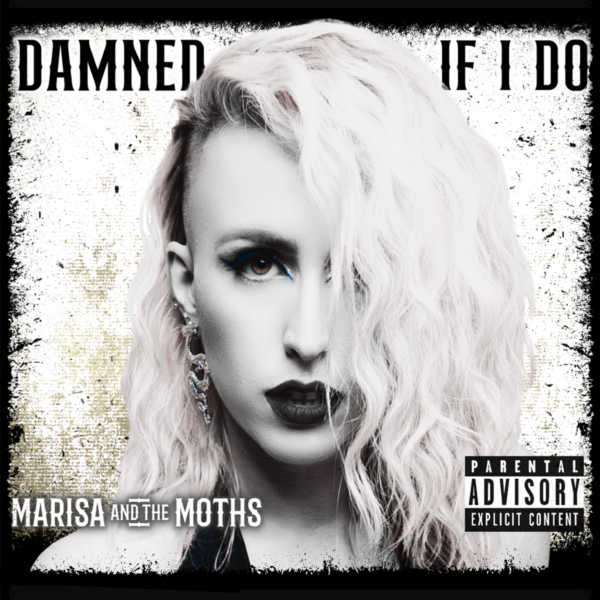 There has been a lot going on in the Marisa And The Moths camp since I reviewed their self titled debut studio album in November 2018 but they are back and biting with the recently released Damned If I Do EP, the first of a number of releases in 2023 leading up to their sophomore album.
Fronted by the ball of energy that is Marisa Rodriguez on lead vocals and guitar, the EP kicks off strong with 'If You Knew', the first single taken from it. A deceivingly lone quaint vocal is the calm before the storm bombast that's utterly grandiose in its confidence. A main riff forges alongside hefty drum patterns as the vocals muscle up for a full on speaker rattling outro.
'Pedestal' is an alluring slice of alt rock, opening up its box of tricks of jarring rhythms and a menacing vocal until all hell breaks loose midway for a fretboard melting over the top guitar solo.
'Wither Away' is the heaviest track here as it kicks out the jams with some seriously potent guitar work, especially when they fire up in the caustic choruses as the vocals switch from a moody menace to banshee wails.
'If You Knew'(stripped version) is a more sedate animal than its heavier counterpart but loses none of its power as a spotlight stealing lead vocal is all consuming which picks you up and doesn't let you go until the last word is uttered.
'Pedestal'(stripped version)has an eerie vibe that's conjured up by a soul searching vocal and acoustic guitar but this song is dominated by serrating orchestral strings.
'Wither Away'(stripped) ends this very impressive EP in style has a heartbreakingly but also uplifting vocal that crackles with emotion as acoustic guitar and sweeping orchestral strings usher it along for five fulfilling minutes of beauty.
Purchase link to the EP and other band info is here :- https://linktr.ee/marisaandthemoths I https://www.facebook.com/marisaandthemoths I https://www.marisaandthemoths.com/ I https://www.youtube.com/@MarisaAndTheMoths
Damned If I do EP track listing :-
If You Knew.
Pedestal (stripped).
Wither Away.
If You Knew (stripped).
Pedestal.
Wither Away (stripped).
Marisa And The Moths band line up :-
Marisa Rodriguez – Lead Vocals/Guitar.
Alez D'Elia – Lead Guitar.
Liam Barnes – Bass Guitar.
Alex Ribchester – Drums.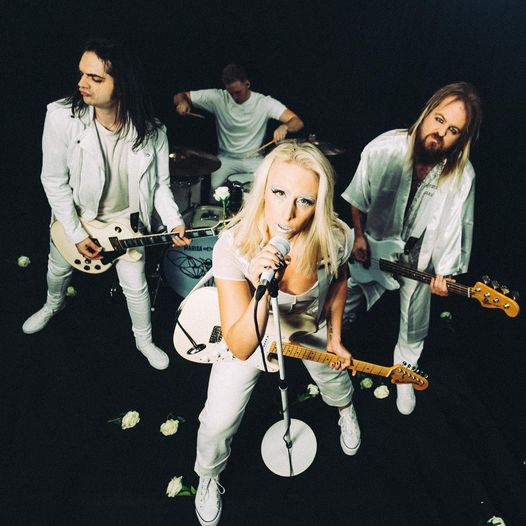 You'll be damned if you miss buying the latest EP Damned If I Do by Marisa And The Moths.