When it comes to visiting the UK, Pennsylvania's finest can be compared to a Solar Eclipse. Very rarely does it happen, but when it does, you have to be there to witness it. I can't remember exactly when my favourite band of all time last visited these shores. Thirteen years I think, give or take. So tonight was always going to be special in every sense of the word.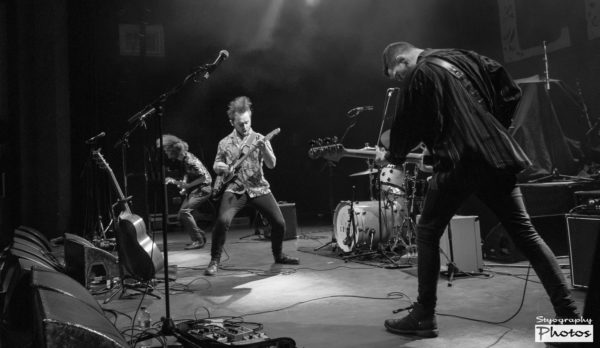 Firstly we were treated to a blistering set from a young band from Southend-On-Sea called 'The Collier'. These guys were very, very good. Very similar to Biffy Clyro, and their stage presence was awesome. A four piece band who have made such appearances at 'Live At Leeds' and 'All Points East'  Festivals, these guys have huge potential. Check out their new video single 'You Do You'  HERE.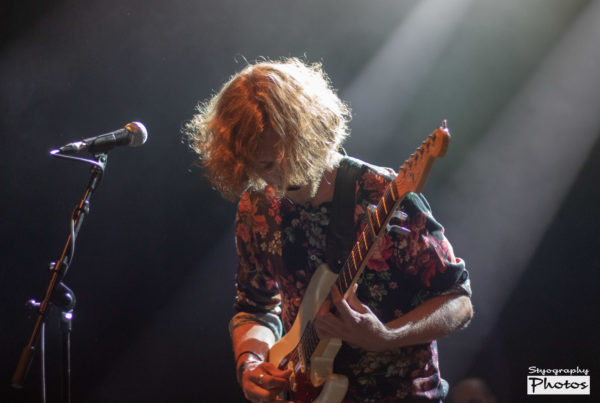 And so to the main event. LIVE's British following have had to wait a very long time for this. And taking a sneaky peak at the opening track on the set-list from the photography pit put a lump in my throat and made the hairs stand up on the back of my neck. Kicking off proceedings with 'The Dam At Otter Creek',  'Throwing Coppers' opening track. The album celebrates 25 years since it's release this year. A great move by the band. 'All Over You'  was next, sending the crowd, and most of the photographers into a frenzy.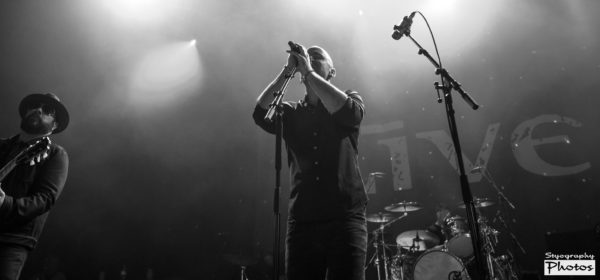 +LIVE+ we're back!! Hitting us with screamers such as 'Selling The Drama',  'The Distance',  and surprisingly 'Shit Towne' was also included in this mesmerising set. Each and every song was performed with such passion. After the band's troubles a few years ago, the unity, the happiness and the desire to perform oozed out of every member, and for me on a personal level, this was great to see.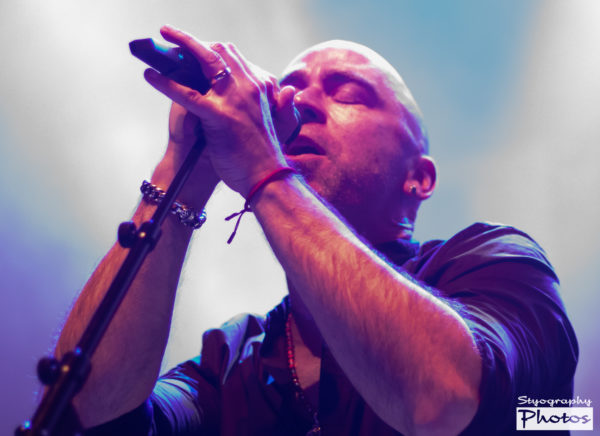 The guys even threw in a couple of covers in the form of R.E.M's 'Losing My Religion'. and The Rolling Stones' 'Paint It Black'.  I'm not a great lover of covers, but +LIVE+ absolutely nailed both of these tracks. Stunning stuff. But the best was yet to come with the remaining four songs of the set. Ed Kowalczyk performed 'Heaven'  and 'Turn My Head'  acoustically, only to be joined by Chad Taylor for the mesmerising solo in the latter.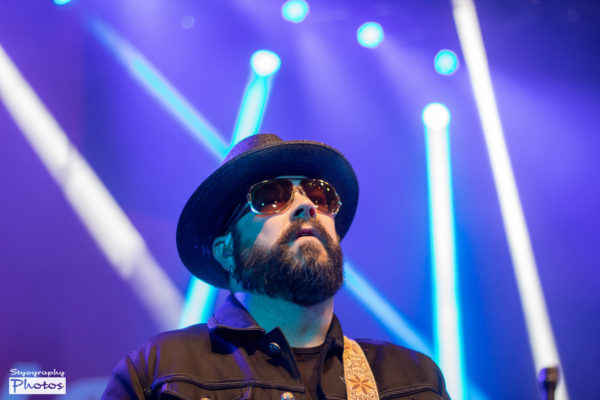 'Run To the Water'  followed, before the curtain was brought down with the stunningly beautiful 'Lightning Crashes'.  For me, a song that will never be beaten for depth, feel and emotion. +LIVE+ have been sorely missed in the UK over the last decade. I pray they don't leave it as long before they visit us again. But for now, the hunger has been stemmed and the desire to see more of this remarkable band burns so much more brighter.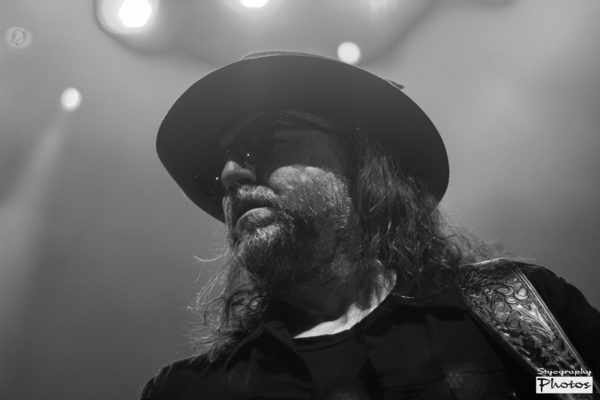 Set-List:
(1) The Dam At Otter Creek   (2) All Over You   (3) Selling The Drama   (4) Losing My Religion   (5) The Distance   (6) Shit Towne   (7) Iris   (8) They Stood Up For Love
(9) The Dolphin's Cry   (10) Paint It Black   (11) Lakini's Juice   (12) I Alone   (13) White, Discussion   (14) Heaven   (15) Turn My Head   (16) Run To The Water
(17) Lightning Crashes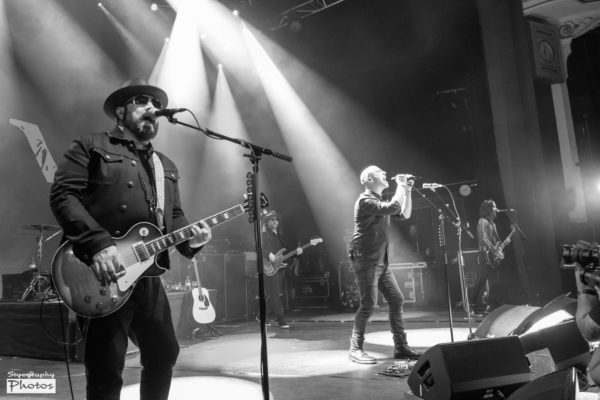 Links: