Recorded at Long Wave Studios and Produced, Mixed and Mastered by Romesh Dodangoda (Those Damn Crows, Inglorious, Motorhead, Nova Twins, Don Broco), UK hard rock band, Jordan Red, have unveiled details of their forthcoming debut album.
'Hands That Built The World' fuses melodic elements of 21st-century rock and alternative metal with high-energy pulses of modern punk. Jordan Red taps into the human psyche with a collection of songs that subconsciously and unconsciously tackle what it means to simply 'be' in fast, furious, and often difficult times. 
. Watch 'Hands That Built The World' (official trailer): https://youtu.be/fsLGPivQ2-A
. Watch 'Spilling My Blood' (official lyric video): https://youtu.be/in81eD0GHIA
Produced by 12 Inch Media (Alter Bridge, Five Finger Death Punch, Nothing More). http://12inchmedia.com/
The band have announced that a new song 'Before They Burn Us All' will be available as an instant grat track with all album pre-orders via iTunes and Jordan Red's online store from Friday 19th August.
The story so far… Dan Baker had been looking for a great frontman when the guitarist realised he knew Daniel Leigh (New Device frontman) through mutual friends. The duo started demoing material and it wasn't long before they were joined by Conor O'Keefe (Bass) and Dave Fee (Drums) from the band As Lions (Better Noise Music) to record enough material for what would become their debut album, 'Hands That Built The World'.
The concept of Jordan Red is rooted in the band's need to seek out the truth by viewing reality through a 'red pill' lens. The character behind the band name was created by combining the first name of clinical psychologist Dr Jordan B Peterson and the idea of taking the Red Pill as portrayed in pop culture classic film 'The Matrix'.
This was, and remains, a way for the group to always remember their purpose and stay true to themselves. even during the most challenging of times when the pandemic gripped and Jordan Red were primed to begin premiering their new music.
What unfolded over the course of the next few months in 2020 was far beyond anything they could have imagined when launching Jordan Red. The UK and Europe descended into chaos, panic and confusion at the emergence of a new virus. Feelings of uncertainty seemed to overtake rational behaviour as people retreated inside.
Launching Jordan Red in the middle of a global pandemic was never part of the plan but it allowed the band an opportunity to get creative with their music releases and connect with global audiences.
Now, finally, Jordan Red is ready to reveal the collection of songs that is their debut album. For fans of melodic hard rock fused with 21st-century sonics, 'Hands That Built The World' delivers audible tranquillity. 
Importantly, 'Hands That Built The World' isn't just a collection of music discussing what's come before, where we are now, and what's up ahead for society, as the tracks and lyrical themes deal with what it truly means to be human in any given time and space. This may be Jordan Red's story and experiences, yet ultimately they reflect on the real human condition navigating the "metaverse", finding reality outside of the virtual, and like the band, this simply can't be ignored.
. Digital pre-save: https://lnk.to/JordanRedHandsThatBuiltTheWorld
. Physical pre-order: https://www.jordan-red.com/collections/hands-that-built-the-world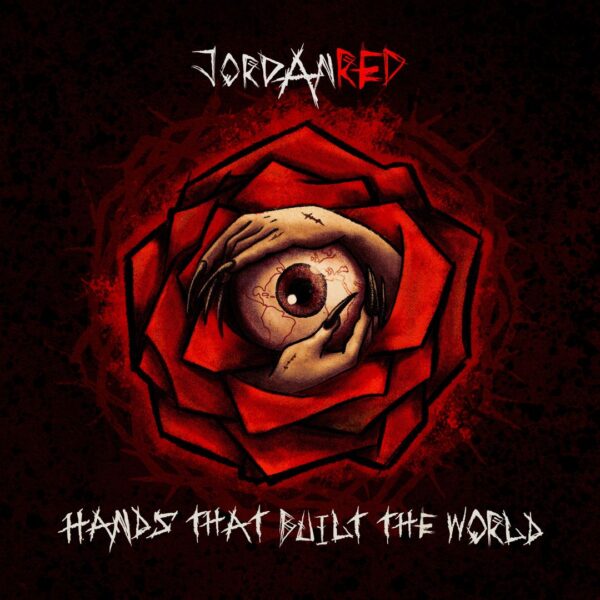 'Hands That Built The World' is released on 11th November 2022.
TRACKLIST:
1. Awake 
2. Spilling My Blood 
3. Beautiful Monsters 
4. Way Down 
5. Hands That Built The World 
6. Don't Let The Heavens Fall 
7. Freak Show 
8. Before They Burn Us All 
9. It Calls My Name 
10. We Are Everybody 
11. Cast A Flame 
12. Get Up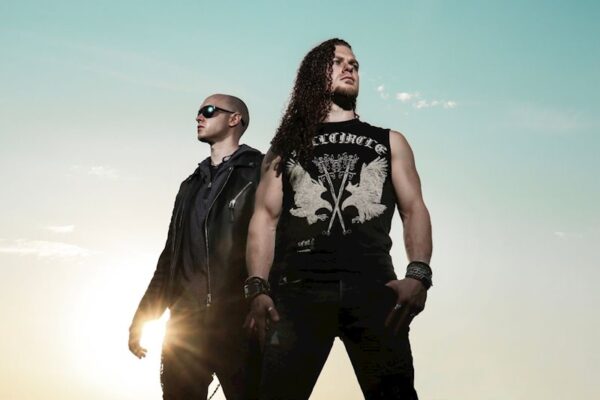 Jordan Red is:
Daniel Leigh – Vocals
Dan Baker – Guitar
Studio/Live Musicians:
Conor O'Keefe – Bass
Dave Fee – Drums
Connect with Jordan Red:
Official Website: https://www.jordan-red.com/
Facebook: https://www.facebook.com/jordanredband
YouTube: https://www.youtube.com/jordanred
Twitter: https://twitter.com/jordanredband
Instagram: https://www.instagram.com/jordanredband
TikTok: https://www.tiktok.com/@jordanredband
Photo credit: Marianne Harris https://www.marianneharris.co.uk/