Already festival headliners in their native USA, and with a string of Billboard top 20 Rock singles under their belt, Hillbilly Vegas are set to bring their special blend of Southern Rock and Outlaw Country to this side of the Atlantic.
Teaming up with Conquest Music, Hillbilly Vegas will release their new album The Great Southern Hustle on 25th November 2022. Out on CD, Vinyl and Digital, the album features brand-new songs alongside Hillbilly Vegas anthems from the past decade.
On the eve of that release, Thursday 24th November, Hillbilly Vegas will make their UK live debut with an exclusive acoustic set at the Troubadour in London. The Troubadour club was where Bob Dylan, Jimi Hendrix, Jimmy Page & Robert Plant, Paul Simon, Elvis Costello, Ed Sheeran & Adele made their mark.
Special guests on the night is Blues albums and single charts #1 artist Matt Pearce & The Mutiny.
Very limited tickets are available to purchase here:
https://www.ticketweb.uk/event/hillbilly-vegas-matt-pearce-troubadour-tickets/12551855
The introductory Digital EP from Oklahoma's finest, Greetings From Hillbilly Vegas is out now and has gained great support from radio and press. The EP leads with the Southern swagger and charm of 'High Time For A Good Time' before storming into the no-nonsense rocker 'Hell To Pay'.
Check out the video for High Time For A Good Time:
The new studio album manages to reflect the energy and excitement of a Hillbilly Vegas show while presenting the stellar lead vocals of Steve Harris, the exquisite guitar skills of Stacy Thornburg and Johnny Reed, rock solid groove from Troy and Heath and mountainous backing vocals complimenting a distinctly diverse set of high-quality songs.
Shake It Like A Hillbilly never fails to get a party started. Little Miss Rough and Tumble will have every daughter's daddy with a tear in his eye. Living Loud is a call to arms for a way of life. Aching ballads in Losing To Win & Just Say You Love Me… The Great Southern Hustle is an album that has everything.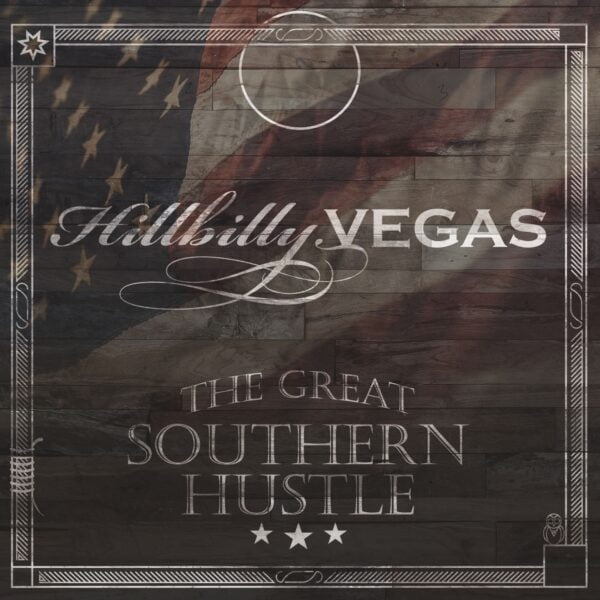 Tracklist:
High Time For A Good Time
Shake It Like A Hillbilly
Little Miss Rough & Tumble
Just Say You Love Me
Living Loud
Losing To Win
I-Tsu-La / Let's Get Together
Can't Go Home
Hell To Pay
Long Way Back
2 Gun Town
Ring of Fire
Hillbilly Vegas are planning to light up festivals in UK & Europe next Summer with their unique blend of Southern Rock, Outlaw Country and Good Times Attitude.
Hillbilly Vegas are:
Steve Harris – Lead Vocals / Guitar, Stacy Thornburg – Guitar / Vocals, Johnny Reed – Guitar / Vocals, Heath Molton – Bass / Vocals, Troy Hollinger – Drums, Andy Wise – Backing Vocals
Websites: https://conquestmusic.co.uk/
Facebook:   https://www.facebook.com/hillbillyvegasmusic