The mighty Headswim original lineup reform for an intimate album launch show
Trapped Animal Records is proud to announce the return of 90's legends Headswim. With a reissue of their seminal psych-grunge masterpiece, Flood, on October 7th.  
Released on double vinyl and double CD, this deluxe re-issue will feature un-released BBC sessions, studio B sides and experiments by the band and their mad scientist friends on disc two! 

To celebrate the release, Headswim's original lineup will be performing Flood in its entirety at The Camden Underworld on Friday, October 7th. This will be Headswim's first performance in over two decades!

"If you'd told me 28 years ago that in 2022 Headswim would be performing the entirety of their debut LP at The Camden Underworld, I'd have eaten my hat. Pass the salt." exclaimed Clovis Taylor.

To pre-order Flood #Redux on three different double vinyl formats, double CD and download go to  headswim.co.uk There are also bundles available and tickets for the Underworld.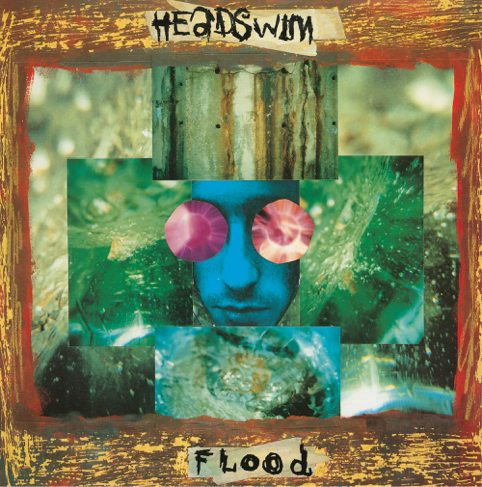 We will be raising money for C.A.L.M – The Campaign Against Living Misery and donating 5% of the sales on headswim.co.uk to the charity. https://www.thecalmzone.net/

As a reminder of Headswim's prowess feast your eyes on the original video for Dead from Flood shot at the Camden Underworld:
Headswim is Daniel Glendining (guitar/vocals)Tom Glendining (drums) Nick Watts (keyboards/backing vocals) Clovis Taylor (bass guitar)