Erja Lyytinen announces "Waiting For The Daylight" album and "Bad Seed" single and music video
Finnish blues-rock slide guitarist and singer-songwriter Erja Lyytinen will release her ninth studio album Waiting for the Daylight on Tuohi Records on Friday, October 7th 2022. Featuring nine original songs, the highly anticipated new album is available to pre-order from https://erjalyytinen.com/waiting-for-the-daylight.
The first single from the album Bad Seed will be released on Wednesday 29th June 2022 and is available to buy and stream from https://ffm.to/pjjq61y.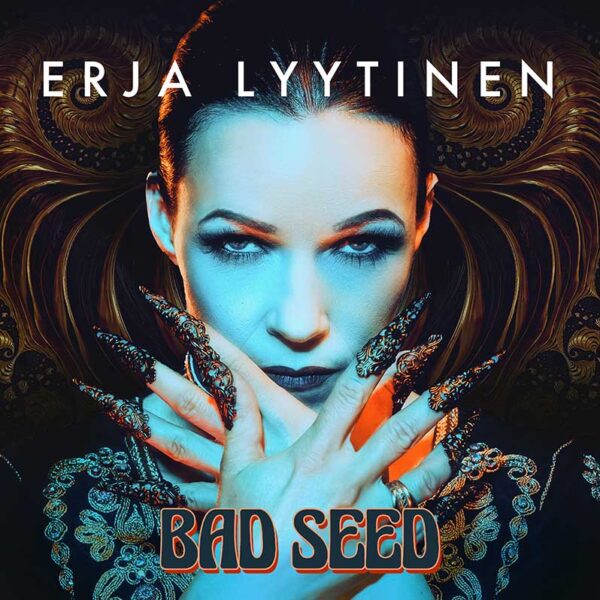 Watch the official Bad Seed music video on YouTube:
For musicians, the last two years have been a period of reflection and soul searching. What to do with oneself in the absence of life on the road? And would live music ever be able to return to the way it was pre-pandemic? Artists and music fans alike waited for that glimmer of hope and the return of some semblance of normality. Written largely during the pandemic era Erja Lyytinen's new studio album Waiting For The Daylight encapsulates these emotions.
With time on her hands, Lyytinen was able to pause, dig deep and fully process her feelings. Some of which she had been carrying for a long time. This journey of self-exploration proved to be a source of inspiration for the artist's latest offering. Carrying on from the gifted guitarist's last two studio albums, Stolen Hearts, and Another World, respectively, Lyytinen continues to explore themes such as love, loss, heartbreak, and sometimes even revenge. Events transpiring around the world occasionally fed into the storyboard of Lyytinen's songwriting.
The album was recorded during the first half of 2022, between Erja's hectic touring schedule, with the bulk of the sessions taking place at The Hollywood House in Helsinki, Finland. Lyytinen was joined in the studio by long-standing bass player Tatu Back and drummer Iiro Laitinen. Having played on every one of Lyytinen's albums since 2008, Harri Taittonen features once again on Hammond and keyboard.

Waiting For The Daylight illustrates a new chapter in Erja's musical and artistic trajectory. The album was proudly produced by Lyytinen herself. Subsequently, Erja simultaneously explored sounds on the periphery of the blues-rock genre. She fearlessly pushed herself and the band further than previously before.
During her formative years, Erja was schooled on the sounds of the 60s and 70s by her mother, and with her latest offering, she pays homage to rock greats such as Led Zeppelin, Deep Purple, and Uriah Heap. With its heavy groove, atmospheric textures, and passionate delivery the title track is a testament to this. The song Waiting For The Daylight also features perhaps one of the artist's most mesmerising and emotive solos to date. Lyytinen further showcases her chops during the album's hook-laden opening number and lead single, Bad Seed.
The artist pours her heart and soul into the cathartic number Last Girl. Erja describes the latter a cross between Satriani meets Iron Maiden. Says Erja, "The song talks about bullying in schools and how you can be left out of a friendship group. I always put something of my own in the songs as well, so it became a very important song on many levels."
Just as the title dictates, at approximately seven minutes long, The End of Music concludes the release to great effect. "The song talks about missing being back on stage and the audience, as many of us musicians did during the pandemic," explains Erja.
For Erja and her fans alike, the new studio album and her return to touring the UK is worth the wait. 
ERJA LYYTINEN
NEW ALBUM "WAITING FOR THE DAYLIGHT"
RELEASED FRIDAY 7 OCTOBER 2022
PRE-ORDER THE ALBUM

INCLUDES THE NEW SINGLE "BAD SEED"
PRE-SAVE THE SINGLE | WATCH THE MUSIC VIDEO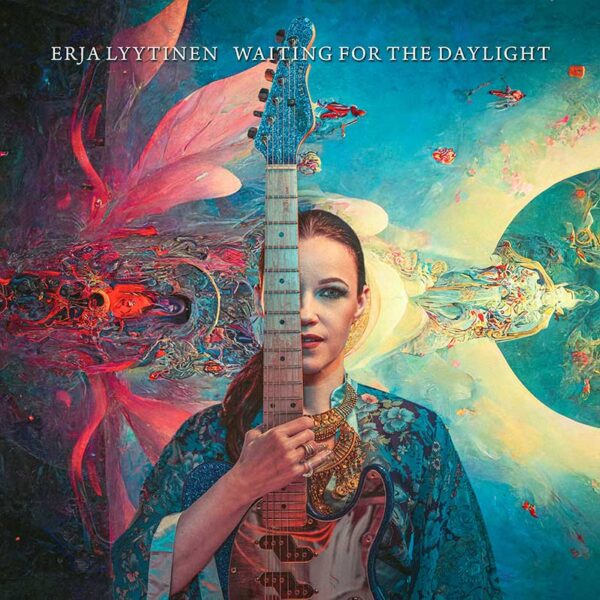 TRACK LISTING
Bad Seed (5:13)
Last Girl (5:28)
Run Away (5:00)
Waiting For The Daylight (6:12)
Never Really Had You (5:15)
Diamonds On The Road (4:25)
You Talk Dirty (6:17)
Love Bites (3:58)
The End of Music (6:55)
LINE-UP
Erja Lyytinen – Vocals, Guitars, Violin, Keyboards
Harri Taittonen – Keyboards, Hammond
Tatu Back – Bass
Iiro Laitinen – Drums

PRODUCTION CREDITS
Recorded and mixed by Matias Kiiveri at Hollywood House in Helsinki Finland 2022
Guitars and vocals recorded at Sniper´s Studio by Erja Lyytinen
Solo guitars for Track 6 recorded at E-Studio, Sipoo Finland by Lauri Hämäläinen
Assefa Abdissa percussion (on Diamonds on The Road)
Mastered by Svante Forsbäck at Chartmakers
Produced by Erja Lyytinen
Executive producer Erja Lyytinen for Bluesland Productions
Photographer and digital design by Antti Karppinen, Alias Creative
Graphic design by Jan Yrlund, Darkgrove Design
All songs, lyrics, and music by Erja Lyytinen
Record label: Tuohi Records
ALBUM TRACK BY TRACK
BAD SEED
I wanted to make a track that you could dance to. This track has a fat groove and instantly makes you want to move. In the solos, two guitars vary. A regular guitar and a slide guitar have a conversation. It's one of my favourites on the album and our first single release.
LAST GIRL
This song features my most developed and well-rehearsed guitar chops! Perhaps you could say it's like Joe Satriani meets Iron Maiden. I wanted this song to be like one of those 80´s guitar hero songs, and I pushed myself to play differently. It is a very up-tempo song with a lot of intensity and funky elements. The song talks about bullying in schools and how you can be left out of a friendship group. I always put something of my own in the songs as well, so it became a very important song on many levels.

RUN AWAY
One day I was playing with my new guitar and the melodic guitar part on the song started to form. In the choruses, it turns into a rock/pop song. It was cool to write a slide solo on this one.
WAITING FOR THE DAYLIGHT
This song has a deep meaning to me, as I have lost a few friends to long-term illnesses. In the song, I am describing how a lovely creature comes to you, taking you sweetly away from your earthly pains on your last day. There´s a huge guitar solo on this track which grows towards the end with a guitar harmony accompanying the lead guitar. I was trying to express the deep story through this grandioso solo and big backing vocals in the end.
NEVER REALLY HAD YOU
This is a heart-breaking blues ballad about long-lost love. It starts from a small and growing track to a big number. It's one of those songs that brings a tear to your eye.

DIAMONDS ON THE ROAD
This is one of the bluesiest songs on the album! It paints a picture of a single Mom taking care of their child, where their man has gone out to play with another woman. Mom is planning a little revenge and goes out to confront the bad weather. The song speeds up towards the end as she is determined to reach her goal following the diamonds on the road like Hans and Gretel in the forest. There is lots of crazy slide guitar on this one.
YOU TALK DIRTY
This song was originally released for the first time 20 years ago on my first recording. I thought the song had potential, so we made a new arrangement for it, and it became quite a tough number on the album. I have always liked War Pigs by Black Sabbath and this song has similar elements. In the intro through using Whammy, I vary between C and D major chords to create this moaning effect.
LOVE BITES
This is a story about love, or how the lack of it makes you feel physically uncomfortable. It gets into your skin, and it makes you feel like you never want to fall in love again, as illustrated in the first verse. This could be a Ray Charles song with a punky attitude. I also wrote violin parts for the song and the C-part has a bit of a Tori Amos vibe, with a grand piano playing expressively in the background.
THE END OF MUSIC
This song has a southern rock vibe. My band and I played this one live in the studio. It is probably the earthiest song on the album. It's very relaxed and a perfect ender for the album. The song talks about missing being back on stage performing in front of an audience. It could also be about missing your love, how love ends and because of that, how the melody and music ends, too.