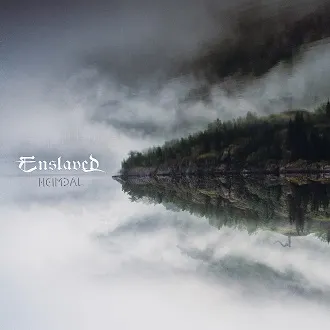 Splice the mainbrace and set sail to your local music shop for Heimdal, the brand new sixteenth studio album from Enslaved! Formed in Haugesund, Norway in 1991, by Ivar Bjornsen and Grutle K Jellson, the only sole constant band members. Their music draws heavily on the Viking cultural and religious heritage of their home country, point proven by opening track 'Behind The Mirror'. An ominous minute long viking boat arrival creaks along on majestic riffing that give off heraldic like soundscapes backed by huge keyboard swathes for six chest beating minutes. Midway, the riffs speed up towards a cataclysmic outro.
Prominent keyboards and speaker rattling riffs caterwaul with evil intent throughout 'Congelia'. A proggy midsection adds a cinematic vibe but the vocals don't arrive until the last three minutes for a haunting outro.
A gruelling grinding intro gives way to orchestral nuances that are blasted out of the water for some skull crushing death metal in 'Forest Dweller', that goes down the gears for an ethereal finish.
A brain mangling start for 'Kingdom' is terrifying, making for an uneasy but rewarding listen. It serrates with aplomb until it devastates demonically with raging riffs of the highest order.
'The Eternal Sea' ebbs and flows with precision and power for a molten metal maelstrom for the air guitarists to lose their minds to and sparse vocals are delivered mantra like.
'Caravans To The Outer Worlds' fire along with speed metal velocity for a set in stone pit opening and wall of death inducing power and closes on a claustrophobic cloak of doom.
Album closer 'Heimdal' is an eclectic eight shredding minutes of pure evil, offset by more ambient passages. Riffs rise and fall with wrecking ball destructive power and a clean vocal precedes a vocal so hellish that it surely needs exorcising!
Purchase links to Heimdal and other band info are here :- https://linktr.ee/Enslaved I https://instagram.com/enslavedofficial
Heimdal album track listing :-
Behind The Mirror.
Congelia.
Forest Dweller.
Kingdom.
The Eternal Sea.
Caravans To The Outer World.
Heimdal.
Enslaved band personnel :-
Grutle K Jellson – Lead Vocals/Bass Guitar/Synthesisers.
Ivar Bjornson – Rhythm Guitar/Synthesisers/Backing Vocals.
Arve Isdal – Lead Guitar.
Hakon Vinje – Clean Vocals/Keyboards.
Iver Sanday – Drums/Clean Vocals/Keyboards.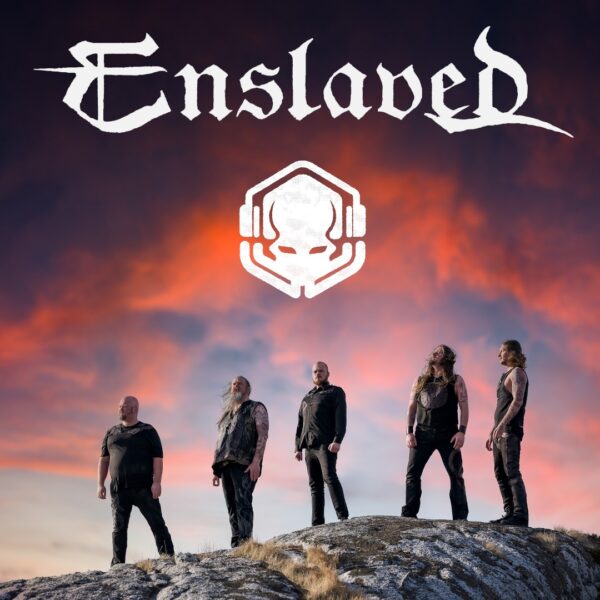 Sail the seven seas on these seven metal songs on the brand new studio album Heimdal from Enslaved!