Enslaved has released a new single and video from Heimdal, their 16th studio album due out on March 3rd 2023. 'Forest Dweller' launches with progressive splendour, guiding the listener into a churning, psychedelic journey through archaic Norse folklore. One might ask what lessons we can divine from our celestial ancestors. We might never understand their true intentions, but their echo will live on regardless.
Enslaved'sGrutle Kjellson commented,
"To me 'Forest Dweller' was the most immediate song on the album, at least in its earliest form as an instrumental demo. I spent quite some time getting into some of the other songs of the album, but this one seemed somehow logical, well logical by Enslaved standards that is. I had an idea for a lyric, and Ivar's amazing and diverse riffs on this one made it easy to pan out the scripture. I made a rough plan on what to sing over it, and we actually ended up using some parts of those recordings on the album!

The song sort of showcases our representative samples of inspiration: Led Zep, Genesis, Destruction, Iron Maiden and David Bowie, to mention a schizophrenic tapestry of influences. It mirrors in the lyrics as well, which deals about both darkness and light in connection to the nature of Heimdal."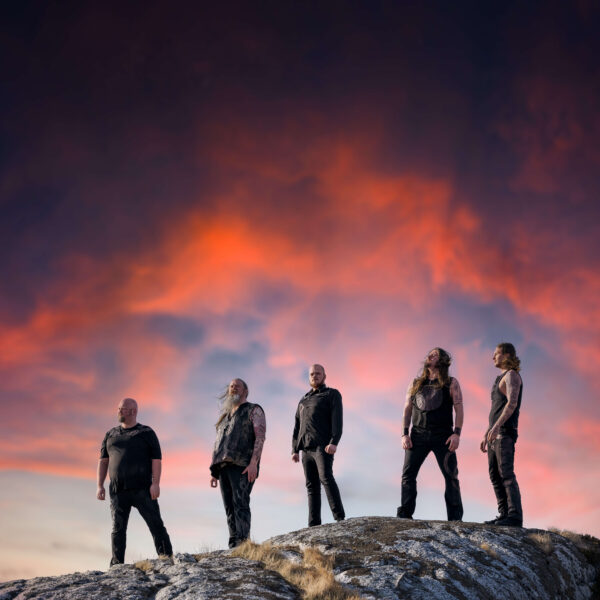 Heimdal, is both a departure and a communion with roots forged over three decades ago in the turbulent birth throes of Norway's black metal scene. The record is named after Heimdal,arguably the most mysterious entity in Nordic mythology.

The record features the psychedelic track 'Caravans To The Outer Worlds' from last year's EP of the same name. Albumbonus versions contain an extra track, 'Gangandi', alongside a Blu-Ray copy of 2021'sstunning Otherworldly Big Band Experience streamed event – the bands oldest project to date, featuring fellow Norwegian prog band Shaman Elephant. The kaleidoscopic stage show features a stellar setlist, covering Enslaved's career, both past and present. 
You can pre-order Heimdal here: https://enslaved.bfan.link/heimdal.ema
Listen to 'Forest Dweller' here: https://enslaved.bfan.link/forest-dweller.ema

Heimdal tracklisting
01. Behind The Mirror
02. Congelia
03. Forest Dweller
04. Kingdom
05. The Eternal Sea
06. Caravans To The Outer Worlds
07. Gangandi (Bonus Track)*
08. Heimdal

Caravans to the Outer Worlds (Live from The Otherworldly Big Band Experience)
Watch the video here: https://youtu.be/sh7l0I3l2Fg

Heimdal was produced by Enslaved's own Ivar Bjørnson, Iver Sandøy and Grutle Kjellson. Mixing was handled by Jens Bogren at Fascination Street Studios, and the final treatment was mastered by Tony Lindgren. The concept and lyrics for Heimdal were, as always, developed by Ivar Bjørnson and Grutle Kjellson in tandem. 

The album was recorded primarily at Solslottet Studios in Bergen, which is owned by Iver Sandøy. Solslottet is a satellite of the well-known Duper Studios, where the drums were recorded and engineered by Iver himself, with assistance from Vegard Lemme. The main guitars, bass, pianos, organs, and vocals were also recorded at Solslottet. Arve 'Ice Dale' Isdal recorded his guitar leads at his own Earshot & Conclave Studios. The final touches and a few experimental ideas were added at the Overlook Hotel using Solslottet's mobile studio rig. All music for Heimdal was written and demoed at Ivar Bjørnson's own Crow's Nest studio.
ENSLAVED – ALBUM LAUNCH EVENT
HEIMHUG
03 March   NO, Bergen –  USF Verftet
Head to enslaved.no/Heimhug for more information.

ENSLAVED + INSOMNIUM 
NORTH AMERICAN CO-HEADLINE TOUR 2023
w/ Black Anvil
05 April   New York, NY – Irving Plaza
06 April   Boston, MA – Big Night Live
07 April   Montreal, QC – Corona Theatre
08 April   Toronto, ON – The Opera House
10 April  Detroit, MI – Saint Andrew's Hall
11 April  Chicago, IL – House Of Blues
12 April   Minneapolis, MN – Varsity Theater
14 April   Denver, CO – The Gothic Theatre
15 April   Salt Lake City, UT – The Complex
17 April   Seattle, WA – The Crocodile
18 April   Vancouver, BC – The Rickshaw
19 April   Portland, OR – Hawthorne Theatre
21 April   Berkeley, CA – The UC Theatre Taube Family Music Hall
22 April   Los Angeles, CA – The Fonda Theatre
23 April   Phoenix, AZ – Nile Theater
25 April   Austin, TX – Come And Take It Live
26 April   Dallas, TX – The Echo Lounge & Music Hall
28 April   Atlanta, GA – Variety Playhouse
29 April   Raleigh, NC – Lincoln Theatre
30 April   Baltimore, MD – Baltimore Soundstage

VIP tickets for NA shows available here: enslaved.soundrink.com

ENSLAVED – 2023 FESTIVAL SHOWS
04 Feb   DK,  Fredericia – Winter Metal Magic
13 May   UK, London – Incineration Festival
05 Aug   NO, Bergen – Beyond The Gates
10 Aug   CZ, Jaroměř – Brutal Assault
12 Aug   DE, Thüringen – Party.San
10-11 Nov   MX, Monterrey – Mexico Metal Fest

Never faltering, Norway's iconic Enslaved continue to exist as one of the most original and dependable components in our scene's indestructible backbone. Possessing the reputation as one of the most riveting live acts around, they never fail to offer us the talent of the highest calibre, always doing justice to their signature black/progressive sound. Enslaved was formed in 1991 by Ivar Bjørnson and Grutle Kjellson, releasing their first demo Yggdrasill in the summer of 1992, their legendary mini-albumHordanes Land coming out in 1993, and with their debut full-lengthVikingligr Veldiarriving in the spring of 1994.

Enslaved in 2022 area band is in stellar form – a band at its most existentialist and self-conscious, proud Bergeners bearing the torch of their hometown's extraordinary musical history. Their most recent material shows Enslaved at their most unleashed and thought-through – a lethal combination unfurling a potential that's easily rekindling the furore of their early works while dancing gracefully through their most ambitious, haunting and most musical tunes yet. A contradiction? Life itself is a contradiction. And yet we all live to prove it wrong.

Enslaved are:
Ivar Bjørnson | guitars 
Grutle Kjellson | vocals
Arve 'Ice Dale' Isdal | guitar
Håkon Vinje | keyboards, clean vocals
Iver Sandøy | drums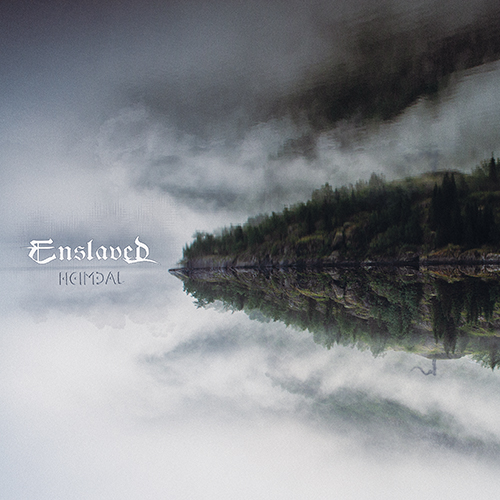 Links – https://www.facebook.com/enslaved – https://www.facebook.com/enslaved – http://enslaved.no/