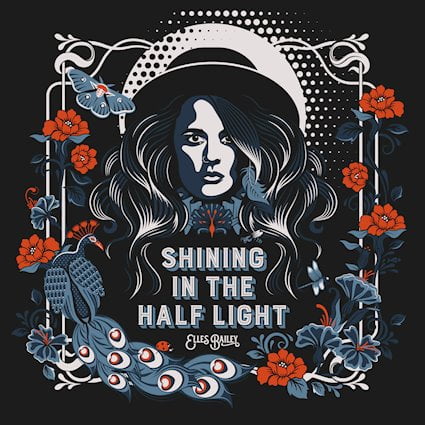 I first came across Elles Bailey from a track called 'Woman Like Me' that featured on The Official New Wave Of Classic Rock – Volume 1 album in 2021, a beautiful ballad to say the least and I was completely hooked when I heard her single 'The Game'. So fast forward to 2022 that sees her third studio album Shining In The Half Light released via Outlaw Music on February 25th.
Its ten songs are delivered like ten commandments with a captivating vocal, point proven by opener 'Cheats And Liars'. An hypnotic thud and a gritty vocal intro muscle up to a higher pitch as the grooves brought to mind a laid back 'When The Levee Breaks'. Choruses enthrall with the warning of the song title.
Fiery licks fan the flames for 'The Game' to make it a tantalizing tune and extra ire is added by some raunchy put up or shut up lyrics.
'Stones' rolls along on some greasy riffing and sultry slide work lead towards be wary choruses of "It's always been a game you've played, I know your closet got its own damn bones. If you live in a glass house dont't throw stones, don't throw stones, don't you throw now!"
'Colours Start To Run' is an emotionally fuelled heartbreaker with a vocal so frail it could crumble at any second, point proven by a chorus of "Baby when the nights roll in, turn the lights down. Just you in my arms and a little old time soul. Leave the World outside, life ain't a race to be won. Was it easier in black and white? These days the colours start to run."
Slow blues is dished out in 'Different Kind Of Love'. It ebbs and flows on a 'Jealous Guy' kind of groove. Keyboards add beautiful textures to a bass throb and sparse percussion.
'Who's That?' wears its heart on its sleeve delivery like a confession and angelic backing vocals add to the solace.
'Sunshine City' is a hip shaking hoedown to ignite any dancefloor. Boisterous bass is the foundation for a fiesty vocal and swirling keys but the spotlight is stolen by some finger blistering guitar work, heading towards the party starting "23 shots and hot blue flame, we be raising Hell, we be raising Cain".
'Halfway House' is a tale of love lost and the aftermath of it. Lyrics are torn out from a broken heart like pages of a book one at a time until it ends on a whisper.
The mood lifts up for 'Riding Out The Storm' as a bright and breezy cold front is warmed up by an uplifting vocal that reaches up to the stars.
Final track 'Shining In The Half Light' starts with a languid vocal that sounds like it's being dragged through quicksand until it explodes into life for a last third on an adrenaline rush of emotions.
Purchase links and other info are here:- https://ellesbaileypreorder.com I https://earache.lnk.to/TheGame I https://www.ellesbailey.com/ I https://www.instagram.com/EllesBailey/ I https://twitter.com/EllesBailey I https://www.facebook.com/ellesbailey/ I https://www.youtube.com/user/ellesbailey
Shining In The Half Light album track listing :-
Cheats And Liars.
The Game.
Stones.
Colours Start To Run.
Different Kind Of Love.
Who's That?
Sunshine City.
Halfway House.
Riding Out The Storm.
Shining In The Half Light.
Album personnel :-
Elles Bailey – Lead Vocals/Piano/Percussion.
Joe Wilkins – Guitar.
Kris Donegan – Guitar.
Jonny Henderson – Piano/Wurlitzer/Hammond/Clavinova.
Matthew Waer – Bass Guitar.
Matthew Jones – Drums/Percussion.
Izo Fitzroy, Jade Elliot, Andrusilla Mosley – Backing Vocals.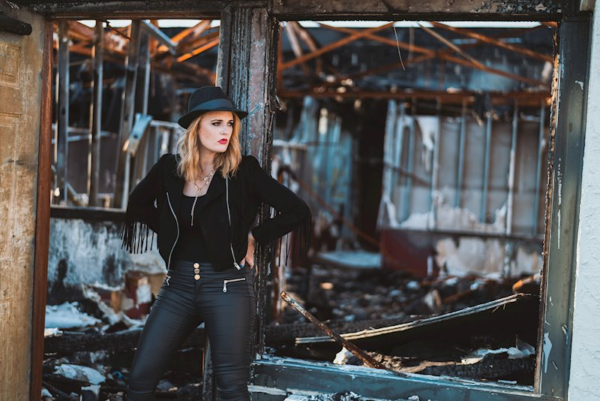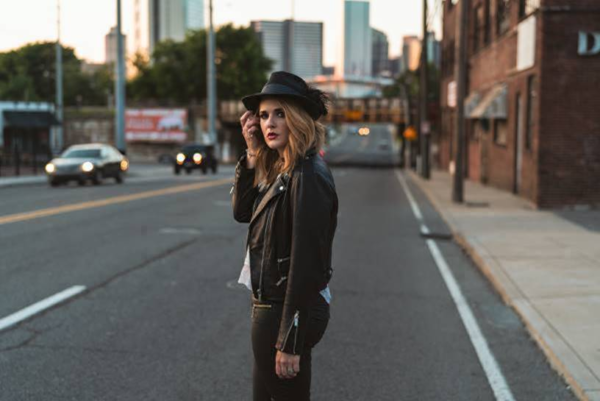 The sun certainly shines bright for Shining In The Half Light, the third studio album from Elles Bailey.