Multi-award-winning Elles Bailey releases her darkly mesmeric brand-new single, 'Stones' from her forthcoming album 'Sleeping in the Half Light'. 'Stones' is available today on Spotify.
The lyrics are strong, as you'd expect, drawn from the saying 'People in glass houses shouldn't throw stones.' In other words, don't play games trying to bring people down.
Baited with a slow, hypnotic, raucous guitar & percussion hook, sharpened by some glistening, haunting keys, 'Stones' lays the ground for Elles' trademark, deep vocals. It's a song that builds up and up in scale and deepens in depth and texture.
One reason is that after recording 'Road I Call Home', Elles has sought to bring 'gospel-style vocals' into her work. She brought in Izo Fitzroy (an incredible artist in her own right), who arranged the stunning background vocals on 'Shining in the Half Light', including 'Stones'.
Izo also performed the background vocals alongside Jade Elliot and Andrusilla Mosley. You'll hear the depth and rich texture this gives to 'Stones', giving Elles' lead vocals and her deep, smoky timbre a wonderful backdrop to play against. And there's more: a razor-sharp, distorted guitar solo from Joe Wilkins.
For Elles, 'Shining in the Half Light' is '… a record inspired by those who spread love in a time of heartbreak, happiness in a time of fear & connection in a time of loneliness."
It's her first full-length album to be recorded in the UK, recorded in Devon in December 2020 at Middle Farm Studios; produced by Dan Weller (best known for his long working relationship with Enter Shikari).
The album features Joe Wilkins on Guitar, Jonny Henderson on Ivories, Matthew Waer on Bass duties, and Matthew Jones on drums.
The first two singles from the album ('Cheats and Liars' and 'Sunshine City') have received enthusiastic airplay and rave reviews and reached Number One on the Planet Rock U.K. Airplay.
Elles has recently been nominated Artist of the Year at The UK Americana Awards 2022.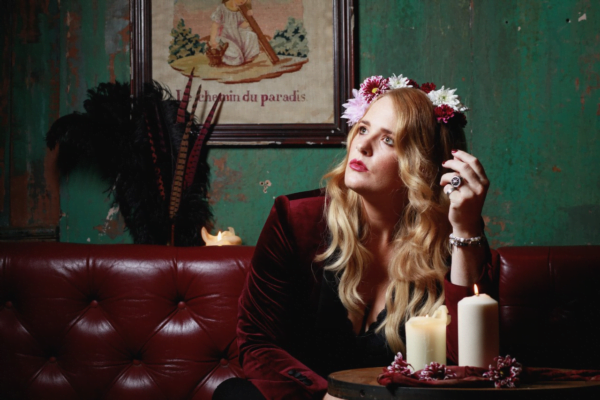 Check out 'Stones' now on Spotify https://earache.lnk.to/Stones
Check out the pre-order site to see the various release options, bundles and merch available for this outstanding album at https://ellesbaileypreorder.com/.
Website https://www.ellesbailey.com/
Facebook: https://www.facebook.com/ellesbailey/
Twitter: https://twitter.com/EllesBailey
Instagram: https://www.instagram.com/EllesBailey/
YT: https://www.youtube.com/user/ellesbailey