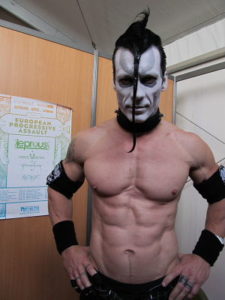 I had the priviledge of chatting to Ex Misfits axeman Doyle Wolfgang Von Frankenstein before his guest slot during Danzig set later that evening.
We chat briefly about the Danzig set at Hellfest, Doyle's own band who have  released their stunning new album 'Abominator'  for digital download, click here to buy. They are also releasing the CD version in July.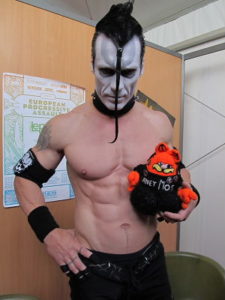 Doyle are:
Doyle Wolfgang Von Frankenstein: Guitar
Left Hand Graham: Bass
Alex Story: Vocals
Dr.Chud: Drums
Links:
https://www.facebook.com/OFFICIALDOYLE
.