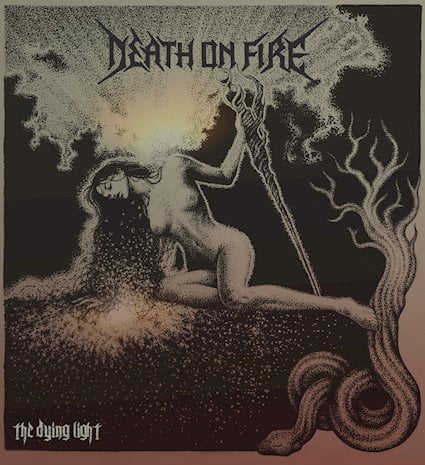 Midwest death metal band Death On Fire unleash a 7″ vinyl single/tee shirt bundle titled The Dying Light due for release on February 18th 2022. It's a taster for a soon to be released studio album Burial Hymns.
The band were formed in 2016 by lead vocalist/guitarist Tim Kenefic and these two songs rage hard and heavy.
It kicks off with 'Slave' as a calm before the storm intro careers into visceral death metal. An attention grabbing guttural vocal add a journey to Hell and back assault. Snare drums snap over buzzsaw guitar riffs and fretboard burning solos.
'The Dying Light' is aptly titled as a black cloak of doom engulfs this Sabbath tinged pounder. It steamrollers along on an unstoppable groove to crush anything in its path. A cathartic vocal is backed by seismic riffing and it closes on brutal bass guitar and melodic guitar lines.
Purchase links to The Dying Light and other band info are here :- https://deathonfire.com/ I https://www.facebook.com/deathonfireband I https://twitter.com/deathonfire666 I https://www.instagram.com/deathonfire/ I https://www.youtube.com/channel/UCIDCw8Hl1Uee8DVeN55xDVA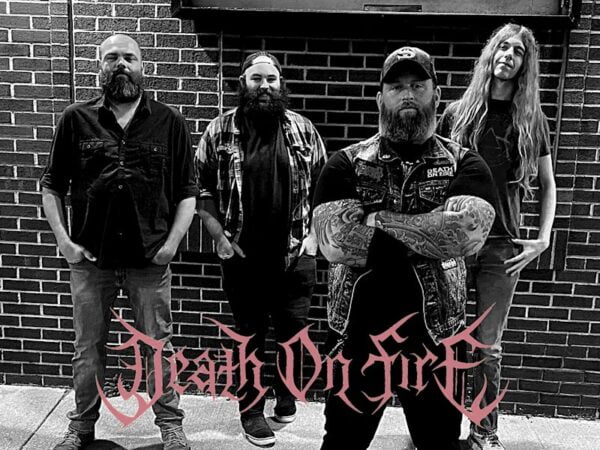 The fires of Hell are stoked up by Death On Fire from their latest release The Dying Light!