Crooked Shapes were born of a perfect storm in early 2018. Based in Reading, consisting of George Twydell (Vocals & Guitar), George Ives (Vocals & Bass) and Craig Carlaw (Drums).They spent much of 2018 working on new songs, new skills and new sounds, ready to launch with a bang in 2019. Debut EP "Fallout" is due out May 10th. 'Let it go' is their latest single which showcases an edgier side to the band. The video was filmed in famous Reading venue 'Purple Turtle' and captures the theme of the song perfectly.
Here's what front man George Twydell has to say about the release:
Let It Go is a song written about getting past your insecurities, coming to your senses and breaking out of your own shell which you have trapped yourself in which has dragged you down and driven you mad. Seeing that there is really nothing holding you back from stepping forward and achieving more apart from your own self doubt (me singing is for example).
The video is supposed to depict that trapped feeling with being in the cell trapped behind the bars, and feeling all those emotions getting to you whilst you are stuck there.
LET IT GO! Let go of your fear, let go of your self doubt, let go of your built up anger and frustration you have piled on yourself.
Catch the show live, loud and crooked across the UK very soon!
Thu 16th May Reading – Purple Turtle
Sat 25th May Bromsgrove – Breaking Bands Festival
Fri 21st June Southampton – The Joiners
Sun 30th June Wanlockhead – Wildfire Festival
Sat 6th July Basingstoke – Basingstoke Live
Sat 24th August Crumlin Wales – The Patriot
22nd November Southampton – The Stage Door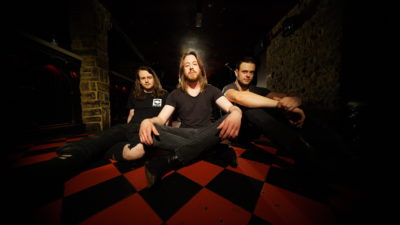 Website: https://www.crookedshapes.com/
Facebook: https://www.facebook.com/crookedshapes/
Instagram: https://www.instagram.com/crookedshapes