Crooked Shapes Announce Self Titled Debut Album Release!
Their faces may be familiar to some, but there is no doubt that the new rock n' roll band Crooked Shapes are ready to deliver a fresh take on rock with their debut album this November!
Hailing from Reading UK, Crooked Shapes are an alternative melodic hard rock group that fire up the senses with no-nonsense sonics that is sure to go down a storm with rock fans. Taking their cue from British rock n' blues heritage acts like Free and Bad Company, whilst infusing with influence from grunge rock icons Soundgarden and Alice In Chains, Crooked Shapes add their own flavour with a sound far bigger than what you'd expect from a three-piece band! Expect cutting yet melodic vocals and harmonies, with hard-hitting guitars, bass, and drums that weave curveball time signatures across the nine tracks featured on the upcoming long-player record. More than meets the eye? You bet!
The songs on the upcoming Crooked Shapes album see the band stepping up to the plate following the release of 2019's 'Fallout' EP. With honest tracks that reflect real human struggles, passion, and lyrical themes that hold weight with their purpose, this album is the first true inwards touchpoint for the young Berkshire band.
Guitarist and lead vocalist George Twydell explains, "The new album is centered around the human experience, specifically ours, our mental health and the exposure to difficult times when it came to writing the songs featured on 'Crooked Shapes'. It wasn't a deliberate intention, it just happened. Once we understood what we were trying to get across in the music and lyrics, we realised the tracks were exploring the different stages of depression and grief, starting from anger/denial through to sadness, then acceptance and recovery."
From the first track, the melodic molotov that is 'Fire', to album closer 'Don't Look Back', Crooked Shapes debut album is a journey of emotion through the sound of music, and it is testimony to the hard work put in as the band continues to work towards their own authentic, progressive, and potent sound. Expect new music videos, tour dates, and more to be announced soon by this exciting, emerging rock act!
Self-produced by the band, Crooked Shapes is released on 19th November 2021.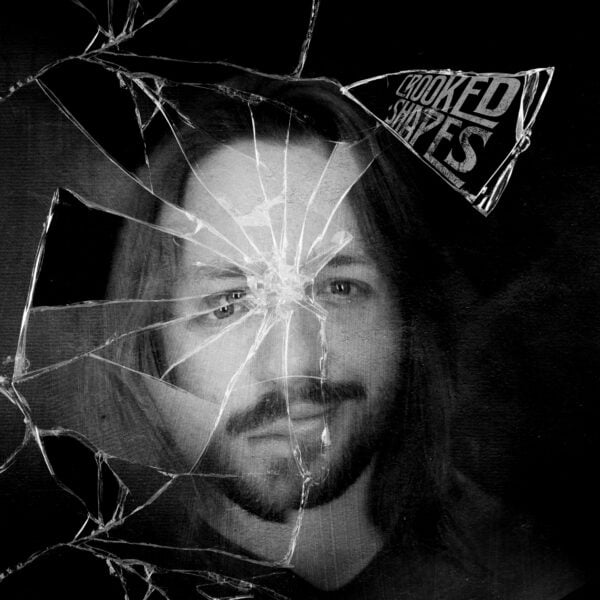 Pre-order the new album HERE.
Album tracklist:
1. Fire
2. Leave Me For Dead
3. Appetite
4. Crooked Shapes
5. Chains In My Mind
6. Fallout
7. Rise Again
8. Fly
9. Don't Look Back.
Crooked Shapes are:
George Twydell – Guitar + Lead Vocals
George 'Ivesy' Ives – Bass Guitar + Backing Vocals
Craig Carlaw – Drums + Backing Vocals
CONNECT WITH CROOKED SHAPES:
Official Website: https://www.crookedshapes.com
Facebook: https://www.facebook.com/crookedshapes @crookedshapes
YouTube: https://www.youtube.com/channel/UCvW7u8pjPepNtl6ffmsxUhQ
Instagram: https://www.instagram.com/crookedshapes @crookedshapes
Twitter: https://twitter.com/crookedshapes @crookedshapes