Having completed a hugely successful debut American tour earlier this year with August Burns Red and The Devil Wears Prada, Bleed From Within is now currently in the midst of a colossal summer tour, taking in both headline shows, some performances with Heaven Shall Burn and festival appearances at the likes of Brutal Assault (Czech Republic), Summer Breeze (Germany) and Alcatraz (Belgium). This run is due to be topped off by a 13-date tour supporting Trivium across the UK and a visit to the USA for Blue Ridge Rock Fest.
To mark this energetic period of live shows, Bleed From Within has today released a new single titled 'The Will To Resist', taken from their Shrine Deluxe Edition which will be released on November 10th 2023.
Their stunning latest studio album Shrine was released in the summer of 2022, marking the band's most groundbreaking work to date and staking out Bleed From Within's bold intent. The Scottish 5-piece claiming their position as the most exciting prospect in modern metal.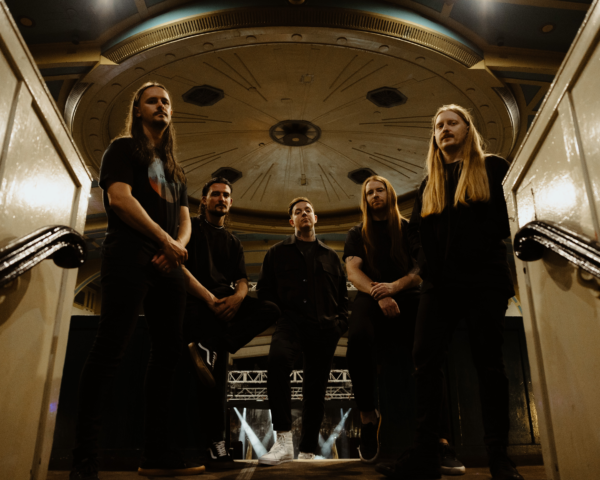 Ali Richardson stated,
"It's been an amazing year for us since the release of Shrine! As the touring schedule started to fill up, we truly began to appreciate the effect the album was having on our career so we put this idea in motion of releasing a Deluxe Edition for our fans. The 3 new songs that can be found here were very nearly a part of the initial release. They're all very different in their composition and many arguments were had whilst settling on our final tracklisting. "The Will To Resist" takes the lead single here as a band favourite. I'm sure its intensity will resonate with our audience. You can visit our website to pre-order your copy of the limited edition vinyl and check out the merchandise we've put together alongside it. Thanks for the support!"
Watch 'The Will To Resist' visualizer here: 
Stream 'The Will To Resist' + check out the ShrineDeluxe Edition here: https://bleedfromwithin.bfan.link/the-will-to-resist.ema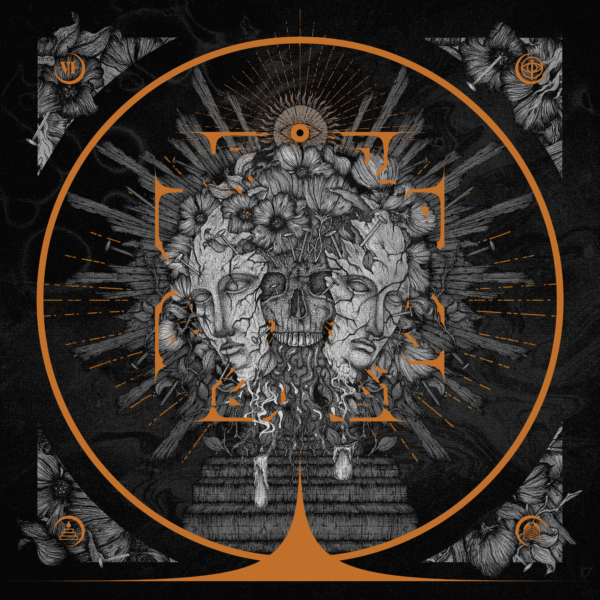 Shrine Deluxe Edition tracklisting
01. I Am Damnation
02. Sovereign
03. Levitate
04. Flesh And Stone
05. Invisible Enemy
06. Skye
07. Stand Down
08. Death Defined
09. Shapeshifter
10. Temple Of Lunacy
11. Killing Time
12. Paradise
13. The Will To Resist *Bonus Track*
14. Overthrone *Bonus Track*
15. Chemical Carnival *Bonus Track*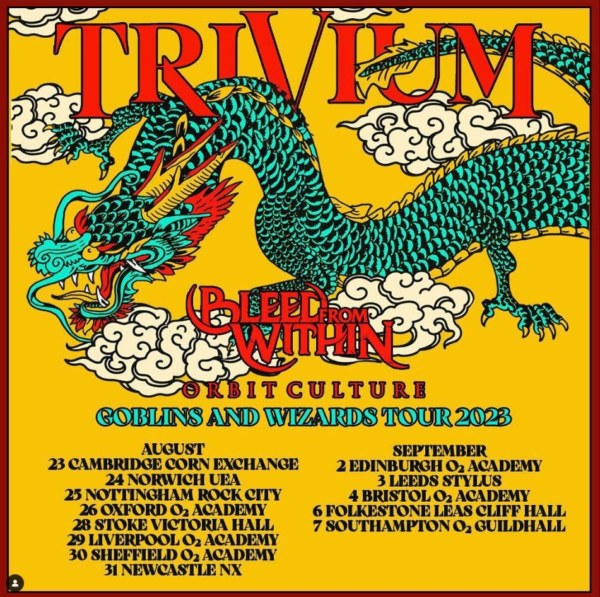 Catch Bleed From Within on their summer tour dates.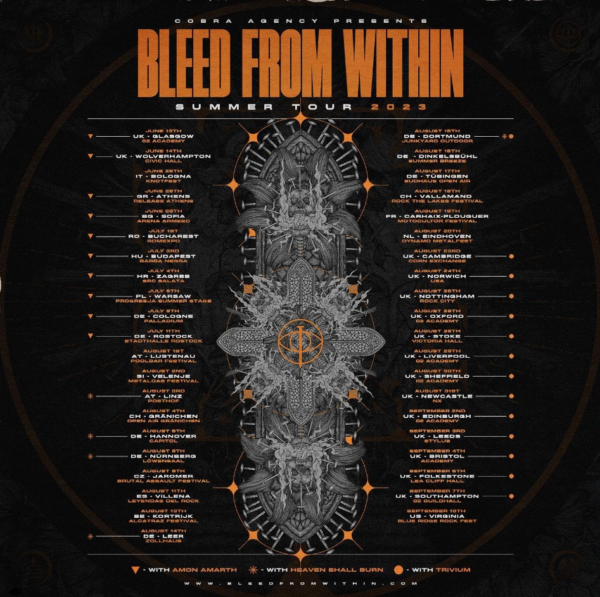 Bleed From Within Summer 2023
Aug 09 – CZ, Jaromer, Brutal Assault Festival
Aug 11 – ES, Villena, Leyendas Del Rock
Aug 13 – DE, Kortrijk, Alcatraz Festival
Aug 14 – DE, Leer, Zollhaus &&
Aug 15 – DE, Dortmund, Junkyard Outdoor &&
Aug 16 – DE, Dinkelsbuhl, Summer Breeze
Aug 17 – DE, Tubingen, Sudhaus Open Air
Aug 18 – CH, Vallamand, Rock The Lakes Festival
Aug 19 – FR, Carhaix-Plouquer, Motorcultor Festival
Aug 20 – NL, Eindhoven, Dynamo Metalfest
Aug 23 – UK, Cambridge, Corn Exchange ***
Aug 24 – UK, Norwich, UEA ***
Aug 25 – UK, Nottingham, Rock City ***
Aug 26 – UK, Oxford, O2 Academy ***
Aug 28 – UK, Stoke, Victoria Hall ***
Aug 29 – UK, Liverpool, O2 Academy ***
Aug 30 – UK, Sheffield, O2 Academy ***
Aug 31 – UK, Newcastle, NX ***
Sept 02 – UK, Edinburgh, O2 Aacdemy ***
Sept 03 – UK, Leeds, Stylus ***
Sept 04 – UK, Bristol, O2 Academy ***
Sept 06 – UK, Folkestone, Leas Cliff Hall ***
Sept 07 – UK, Southampton, O2 Guildhall ***
Sep 10 – USA, Virginia, Blue Ridge Rock Fest
*** dates with Trivium
&& dates with Heaven Shall Burn
Bleed From Within released their stunning studio album Shrine in June 2022. It was the most fiercely anticipated record of their career, and their most groundbreaking work to date.
More from Shrine:
'Temple Of Lunacy' visualizer: https://youtu.be/dB4arT5XN_Y
Flesh And Stone' official music video: https://youtu.be/NF6tw5XQFSM
'Stand Down' official music video: https://youtu.be/kJDMOvGYVqE
'Levitate' official music video: https://youtu.be/BGKS3mW2XPM
'I Am Damnation' official music video: https://youtu.be/swF5fiPdONo
Shrine was recorded at Real World Studios and at Bleed From Within's HQ, UK. The record was self-produced. Mixing was handled by Adam 'Nolly' Getgood and Sebastian Sendon, with engineering handled by Adam 'Nolly' Get good and Bleed From Within. The Shrine artwork was created by David Provan, with layout by Simon Atkinson.
Bleed From Within has been to hell and back, but they are no strangers to enduring hardship. When a global pandemic threatened to shut down their plans, the Glaswegians collectively raised five middle fingers and pressed on. It's no surprise that this unstoppable riff machine continues to crush forward at such a frantic pace – there's no putting the breaks on the heaviest band to ever emerge from Scotland.
The band's reputation as one of the most formidable forces in modern metal has earned them tour slots with Megadeth, Lamb Of God, Testament and Heaven Shall Burn, to name just a few. 2021 saw them dominate the UK live scene; selling out their largest ever headline tour in November, capturing hearts on Bullet For My Valentine's arena tour, slay a Lamb Of God livestream support slot, alongside (literally) blazing performances at Download Festival and Bloodstock Festival.
Shrine has taken the most graft to put together of any record in their catalogue, challenging their self-perception on both personal and technical levels – the culmination of two years hard work that embodies their artistic might. Armed with the learnings of evolving their sound over the last decade without ever losing sight of their DIY roots, this is Bleed From Within at their very best. There's no denying the band's inevitable next steps are world domination, with Shrine a turning point moment.
Bleed From Within are:
Scott Kennedy – Vocals
Craig Gowans – Guitar
Steven Jones – Guitar
David Provan – Bass
Ali Richardson – Drums